From world-class museums and art galleries to outdoor activities and delicious cuisine, there is no shortage of things to do in Tulsa, the Oil Capital of the World.
Although it's known for its deep-rooted oil history, Tulsa is more than just a relic of the past. It's an exciting blend of outdoor adventures, a thriving arts scene, rich cultural history, and tasty local eats. Whether you're an outdoor enthusiast, art lover, history buff, or foodie, Tulsa offers an eclectic mix of attractions and experiences for all travelers.
To help offset the costs of running EverydayWanderer.com, you'll find affiliate links lightly sprinkled throughout the site. If you choose to make a purchase via one of these links, there's no additional cost to you, but I'll earn a teeny tiny commission. You can read all of the legal blah blah blah (as my little niece says) on the full disclosure page.
Outdoor Things to Do in Tulsa
As the city's rich history intertwines with the rugged beauty of the Oklahoma landscape, Tulsa offers countless outdoor adventures. From sprawling urban parks to botanic gardens, zoos, and mysterious acoustic phenomena, explore Tulsa's outdoors and experience the city's refreshing take on nature.
The Gathering Place is a world-class riverfront park that proves Tulsa can create outdoor fun for all ages. With over 60 acres of imaginative play areas, tranquil gardens, and picturesque picnic spots, it's perfect for families and anyone who loves the great outdoors.
"The Gathering Place is the perfect place to enjoy a bit of nature, gather with friends, immerse yourself in culture, or spend time as a family. I think it's one of the best parks in the country."
— Nicky Omohundro, Little Family Adventure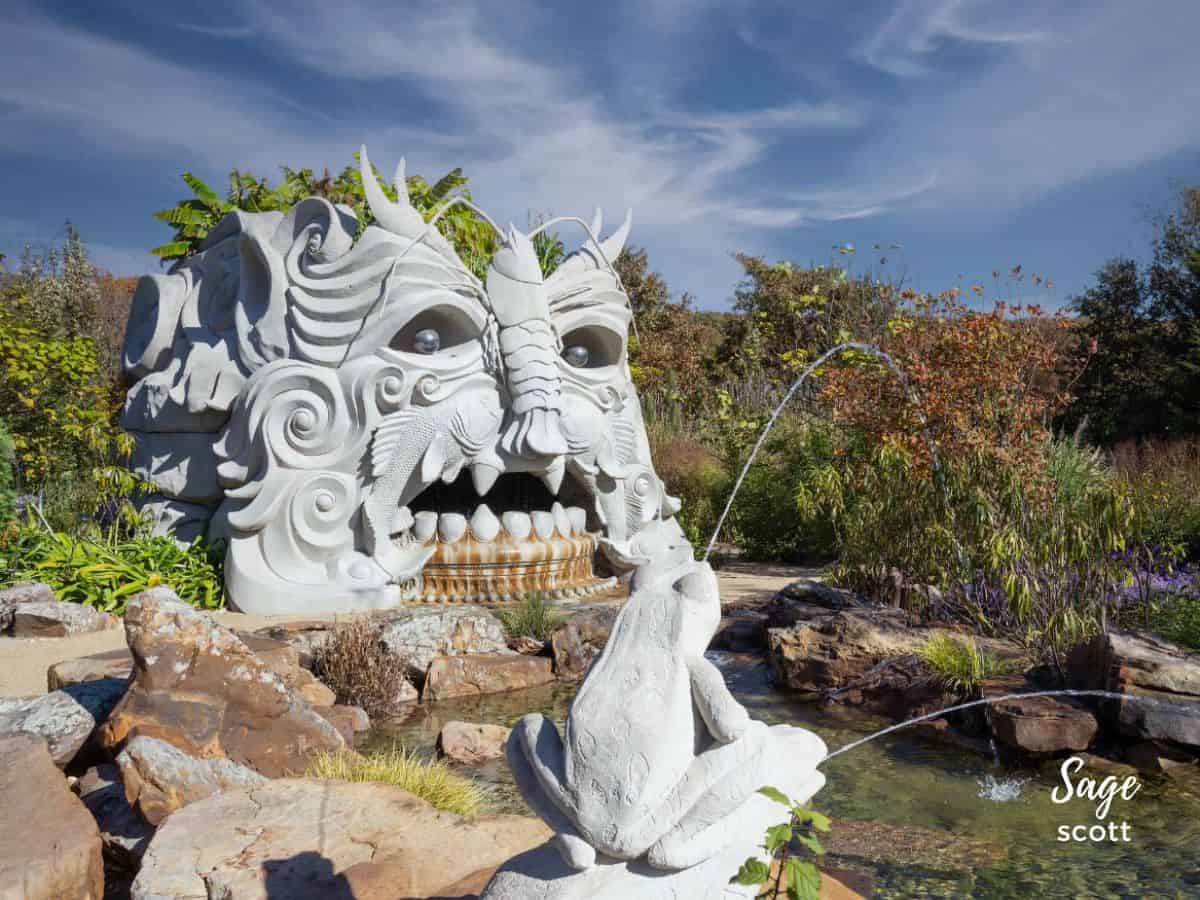 Stroll through the Tulsa Botanic Garden and experience the serene beauty of nature. Beyond pretty flowers, the garden features four seasons of natural beauty, manicured landscapes, and fun activities.
Turkey Mountain Urban Wilderness Area
Another outdoor activity just 15 miles south of downtown is the Turkey Mountain Urban Wilderness Area. With over 300 acres of rugged terrain and miles of riverside trails, it's a haven for hikers, mountain bikers, and trail runners looking to escape the city.
Nature lovers will also enjoy the Oxley Nature Center. Located in Mohawk Park, one of the country's largest municipal parks, the Oxley Nature Center is a wildlife sanctuary of wetlands, forests, and prairies. It includes a 600-foot boardwalk, miles of hiking trails, an observation tower and plenty of wildlife-viewing opportunities.
For guaranteed animal encounters, head to the Tulsa Zoo, also located in Mohawk Park. This AZA-accredited park features furry mammals, feathered flocks, and scaly creatures from around the world.
At the midpoint of a pedestrian walkway that connects First Street with Archer, a mysterious spot with mind-blowing acoustics is known as the Center of the Universe. If you step onto the concrete circle and say something — whether it's a whisper or a scream — your voice will bounce off the concrete benches encircling you and create an echo.
Things for Art Lovers to Do in Tulsa
For art enthusiasts, Tulsa is a vibrant canvas filled with stunning art deco architecture, bold murals, and prestigious museums.
If you associate the nation's most impressive art deco buildings with larger cities like New York, Chicago, and Miami, Tulsa's architecture will surprise and delight you. Stroll through Tulsa's Art Deco District and marvel at the stunning 1920s and 1930s architecture. It's like stepping into Jay Gatsby's world, minus the dramatic love story.
"In Tulsa, don't miss the stunning art deco buildings like the Philcade Building and Oklahoma Natural Gas Building. Visit the lobbies to see the beautifully preserved interior architecture and the many dioramas of art deco history, all remnants of the oil boom of the 1900s."
— Jere' Cassidy, One Hot Oven
Sage Advice: Experience Tulsa's art deco architecture in a whole new way by staying at the Tulsa Club Hotel, Curio Collection by Hilton, located in the oldest art deco building in Tulsa.
Housed in a stunning Italian Renaissance-style villa, the Philbrook Museum of Art combines exquisite architecture, beautiful gardens, and an impressive art collection with artifacts from around the world.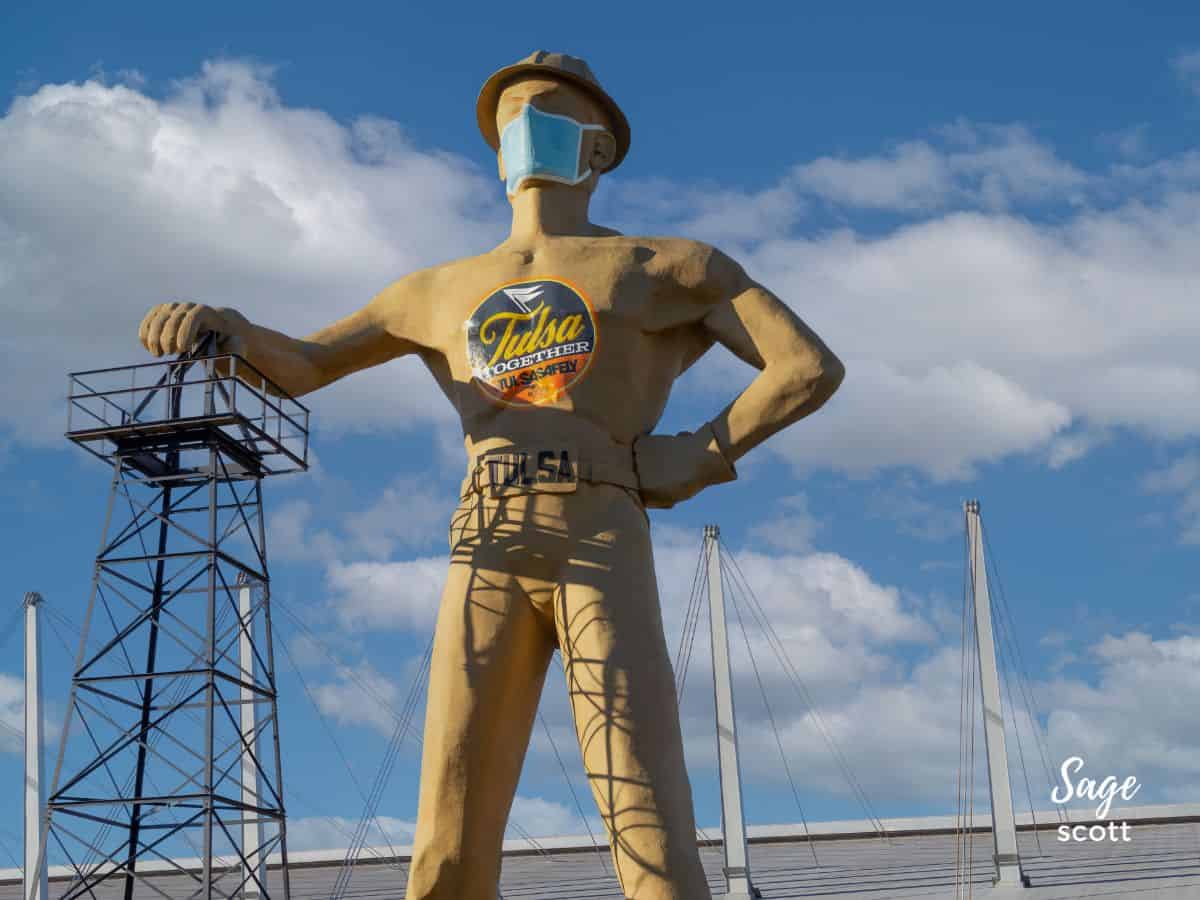 Pay homage to Tulsa's oil history with a visit to the Golden Driller Statue. Standing 75 feet tall with a tawny arm resting on an oil derrick, this larger-than-life oil worker is a testament to the city's black gold legacy and the perfect model for your next Instagram post.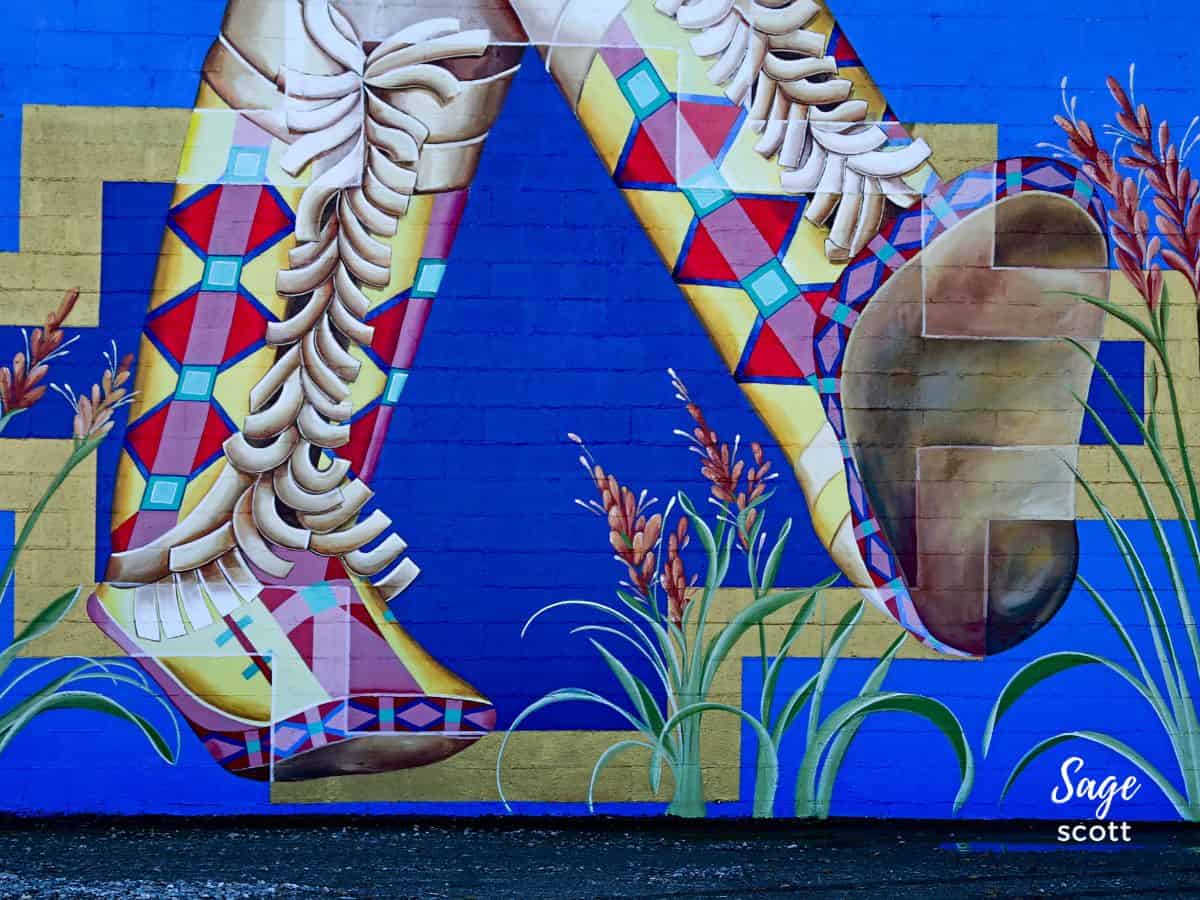 Tulsa's street art celebrates its rich history, from its connection to Route 66 to its status as the Oil Capital and beyond. See more than 30 of the most impressive murals in Tulsa with this guide.
Things for History Lovers to Do in Tulsa
Tulsa's history is as rich and diverse as its landscape. Discover the city's story, from its indigenous people to the present day, through its acclaimed museums, historical parks, and iconic Route 66.
Atop a hill on the northwestern edge of Tulsa, the Gilcrease Museum boasts the world's most extensive collection of Western American artifacts. It was founded by Thomas Gilcrease, a Muscogee (Creek) Nation member who realized success in the oil industry.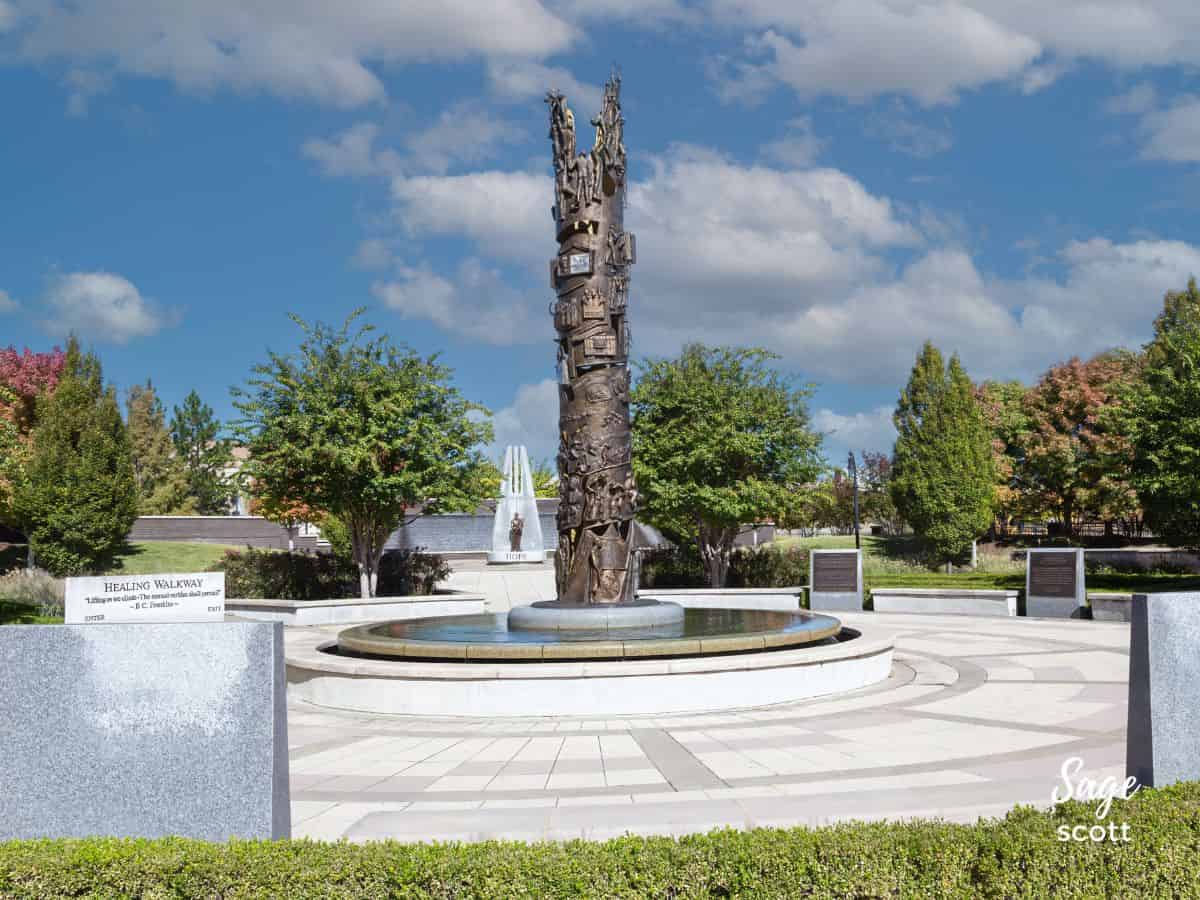 John Hope Franklin Reconciliation Park
Tulsa's Greenwood District was once known as Black Wall Street due to its status as one of the most prosperous African-American communities in the country at a time of segregation. Unfortunately, it was also the epicenter of one of the worst instances of racial violence in American history. The John Hope Franklin Reconciliation Park is a poignant tribute to the 1921 Tulsa Race Massacre and a must-visit spot for those seeking to understand this part of the city's past and its progress over the past century.
Get Your Kicks on Route 66
No visit to Tulsa would be complete without a short road trip along legendary Route 66. Bursting with nostalgia, quirky roadside attractions, and classic diners, it's a trip down memory lane that you won't forget.
"Whether you're traveling the Mother Road or just exploring the city, Tulsa has a number of Route 66 gems you won't want to miss. A stop at Buck Atoms Cosmic Curios is a must when shopping for souvenirs, and the Route 66 Historical Village offers a way to learn about this piece of local history in an open-air museum setting."
— Megan Bannister, Olio in Iowa
Embark on a gastronomic journey through Tulsa and experience the city's culinary delights. Tulsa's food scene is as diverse as its cultural heritage, from breakfast pastries to classic Southern comfort food and innovative farm-to-table offerings.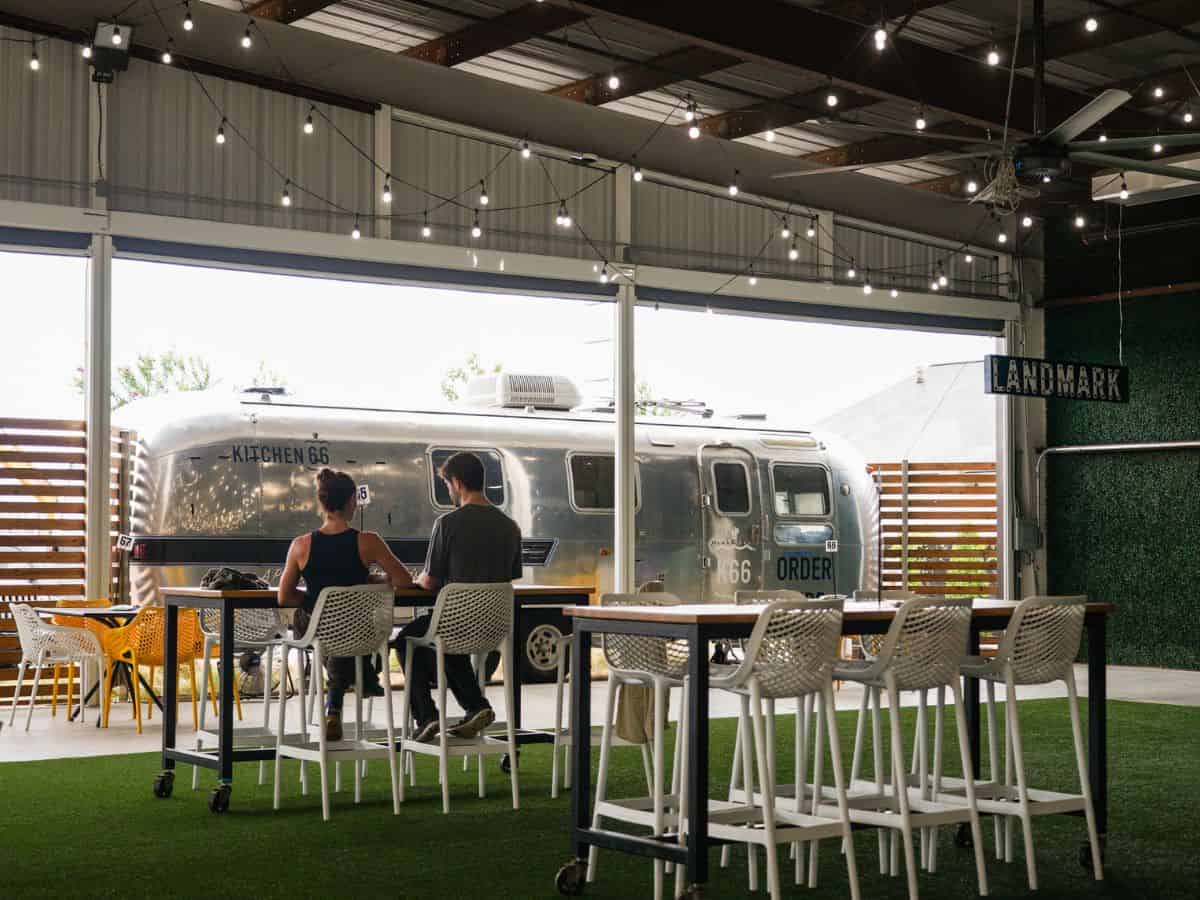 To sample a wide variety of Tulsa's food, head to Mother Road Market. This food hall just south of the old Route 66 brings a selection of local eateries, breweries, and retailers together under one roof.
Located in the Greenwood District, Wanda J's serves up soulful Southern cooking like smothered pork steak and the best fried chicken in town. And be sure to save room for peach cobbler.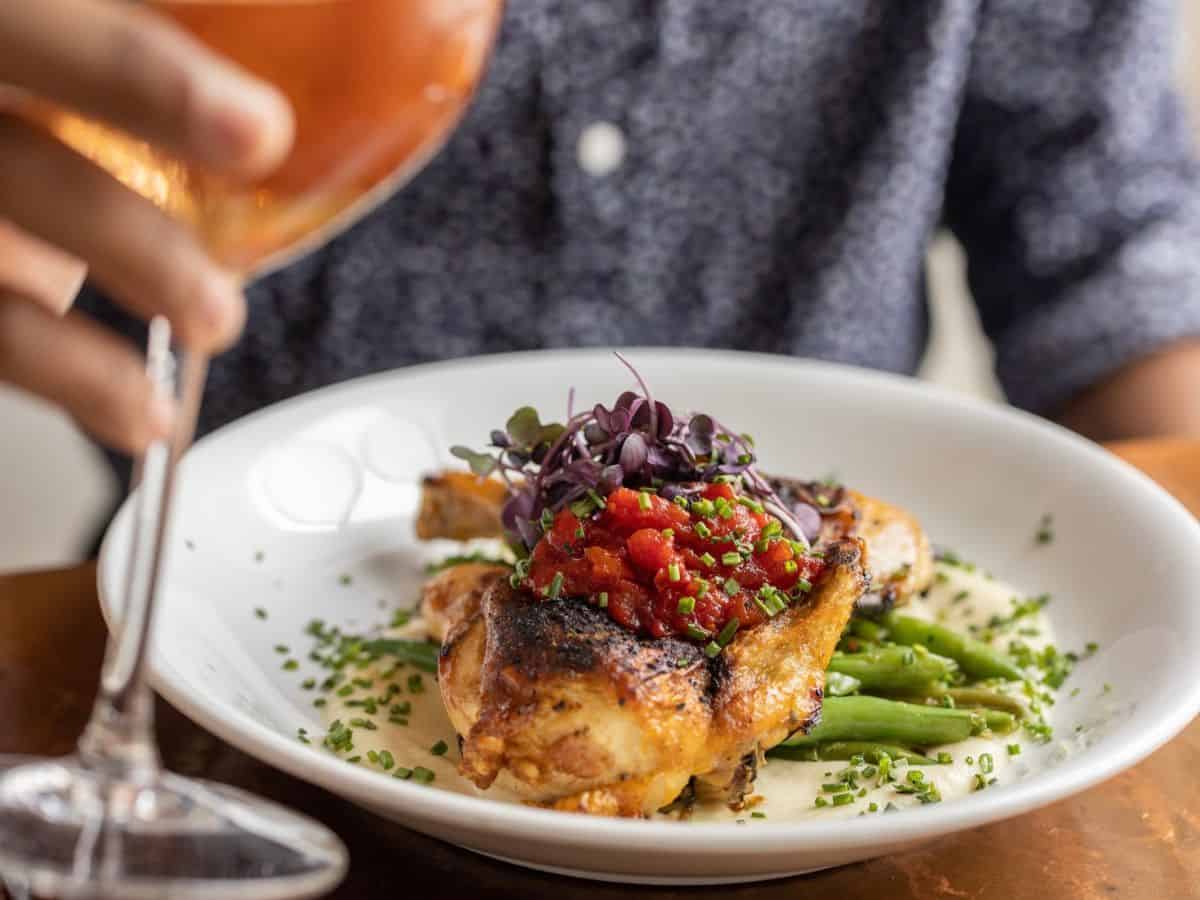 Juniper is a delicious, upscale farm-to-table restaurant in Tulsa's Blue Dome District with a menu that changes with the seasons. To sample a wide variety of delicious dishes, consider the tasting menu. This five-course prix fixe option typically features a seasonal appetizer, salad, fish, entree, and dessert and can be enjoyed with or without a wine pairing.
The Final Word on Things to Do in Tulsa
Tulsa is more than oil derricks and art deco buildings. It offers something for everyone, with ample outdoor activities, impressive art, a diverse food scene, and historic Route 66 winding through it.
This article originally appeared on Food Drink Life.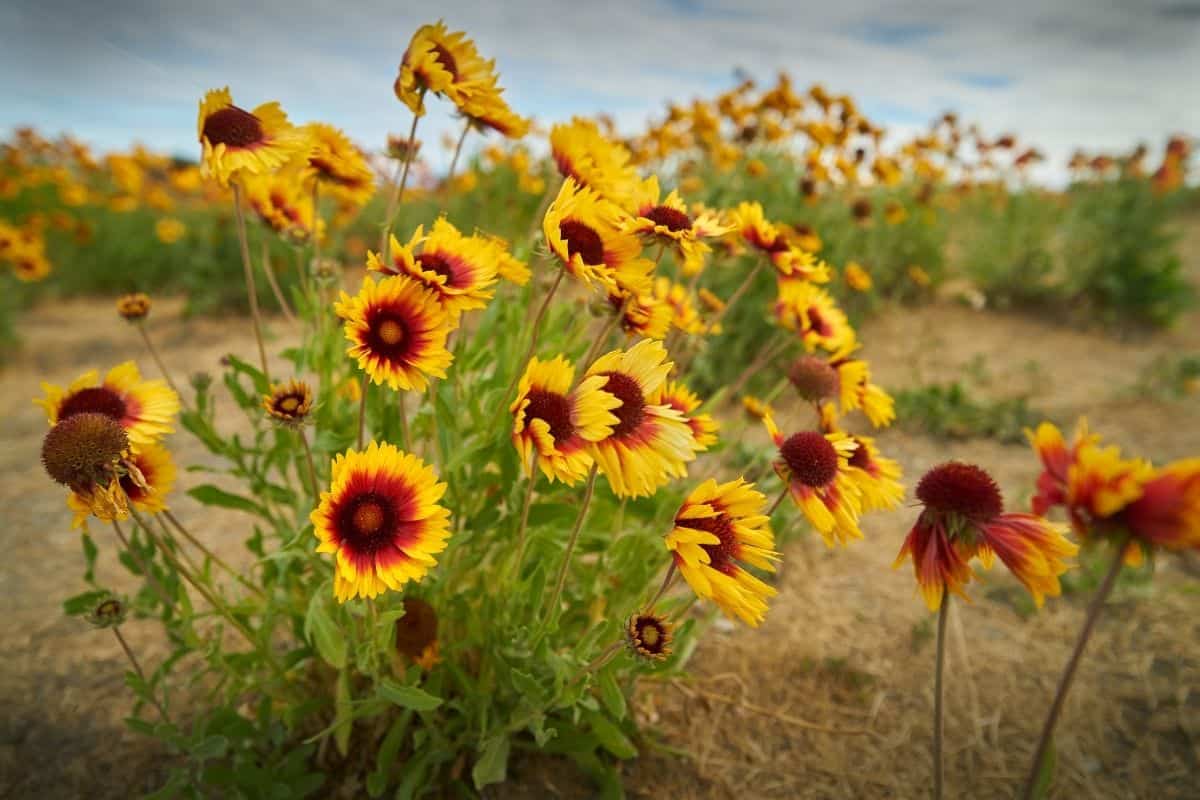 Looking for more information to plan your Oklahoma vacation? Check out my additional recommendations to help you plan your trip to Oklahoma including what to see and do in Oklahoma, the best places to stay in Oklahoma, where to eat in Oklahoma, and more!
Ready to Go?
Use These Helpful Links to Book Your Trip!
More Articles You'll Love!