Montana is home to majestic mountains, big skies, and everything huckleberry. While they look a bit like a large, dark-colored blueberry, huckleberries are a different fruit with a distinct taste. They are also much more expensive than blueberries. Find out why with these fun facts about huckleberries.
NOTE: Like many plants growing across the 3.8 million miles of land that make up the contiguous United States, there are different species of huckleberries. Because western huckleberries (found in genus Vaccinium) are considered "true huckleberries" (according to researchers at the University of Idaho), that's the type of huckleberry featured in this article. But that doesn't make eastern huckleberry species — like the black huckleberry and box huckleberry — any less delicious!
To help offset the costs of running EverydayWanderer.com, you'll find affiliate links lightly sprinkled throughout the site. If you choose to make a purchase via one of these links, there's no additional cost to you, but I'll earn a teeny tiny commission. You can read all of the legal blah blah blah (as my little niece says) on the full disclosure page.
1. Western Huckleberries Are Native To The Northwest
Found in the northwestern United States and Canada, huckleberries grow wild from Wyoming to Alaska. Native American tribes gathered the berries for food and medicine. As a food source, they were sun-dried or smoked, formed into cakes, and wrapped in leaves to sustain Native Americans through the winter.
Huckleberries were also used as medicine to treat heart conditions, pain, and infections. (And today my family uses them for "medicinal" purposes when we make huckleberry lemonade or a Montana mule!)
Huckleberries are full of antioxidants, high in iron, and a good source of vitamin C and potassium. So improve your circulation, build up your immune system, and adjust to higher altitudes with huckleberries.

2. Where Do Huckleberries Grow?
Huckleberry plants grow wild in mountainous areas. Find them along mountain slopes, in forests, and around lake basins between 2,000 and 11,000 feet above sea level. Huckleberries ripen in mid- to late-summer and typically reach their peak in August.
One of the best places to pick fresh huckleberries is near Glacier National Park. August is typically huckleberry season, and you can find tips on where to find them around Whitefish Mountain Resort.
3. You'll Find the Word Huckleberry in Several Popular Phrases
What Does "I'm Your Huckleberry" Mean?
In slang, "I'm Your Huckleberry" means you're the right person for the job. In the huckleberry's case, it's the right fruit to flavor huckleberry pie, huckleberry jam, huckleberry vodka, and a long, long list of other tasty treats.
There is some debate about the phrase uttered by Val Kilmer's character, Doc Holliday, at the end of the movie, Tombstone. Most people believe that Doc says, "I'm your huckleberry." However, others believe that he says "I'm your huckle bearer" with a southern accent. Back in the late 19th century, coffin bearers were known as huckle bearers. What do you think?
What Does "I'll Be Your Huckleberry" Mean?
Another common huckleberry phrase is "I'll be your huckleberry." It means they will unconditionally do a job or request for you.
Friend: I need someone to go hiking with me this afternoon.
Me: I'll be your huckleberry!
What is a Huckleberry Friend?
The term "huckleberry friend" appeared in the song "Moon River" sung by Audrey Hepburn's character in Breakfast at Tiffany's. Some believe it's a reference to the deep, long-term friendship Tom Sawyer and Huckleberry Finn have in The Adventures of Tom Sawyer by Mark Twain.
4. Huckleberries Are An Official State Fruit (Just Not In Montana)
While huckleberries are the official state fruit of Idaho, I'm convinced they are the unofficial state fruit of Montana. In fact, if you visit a grocery store, souvenir shop, or just about any other retail outlet and don't see something huckleberry for sale in Montana, it's probably not a reputable joint.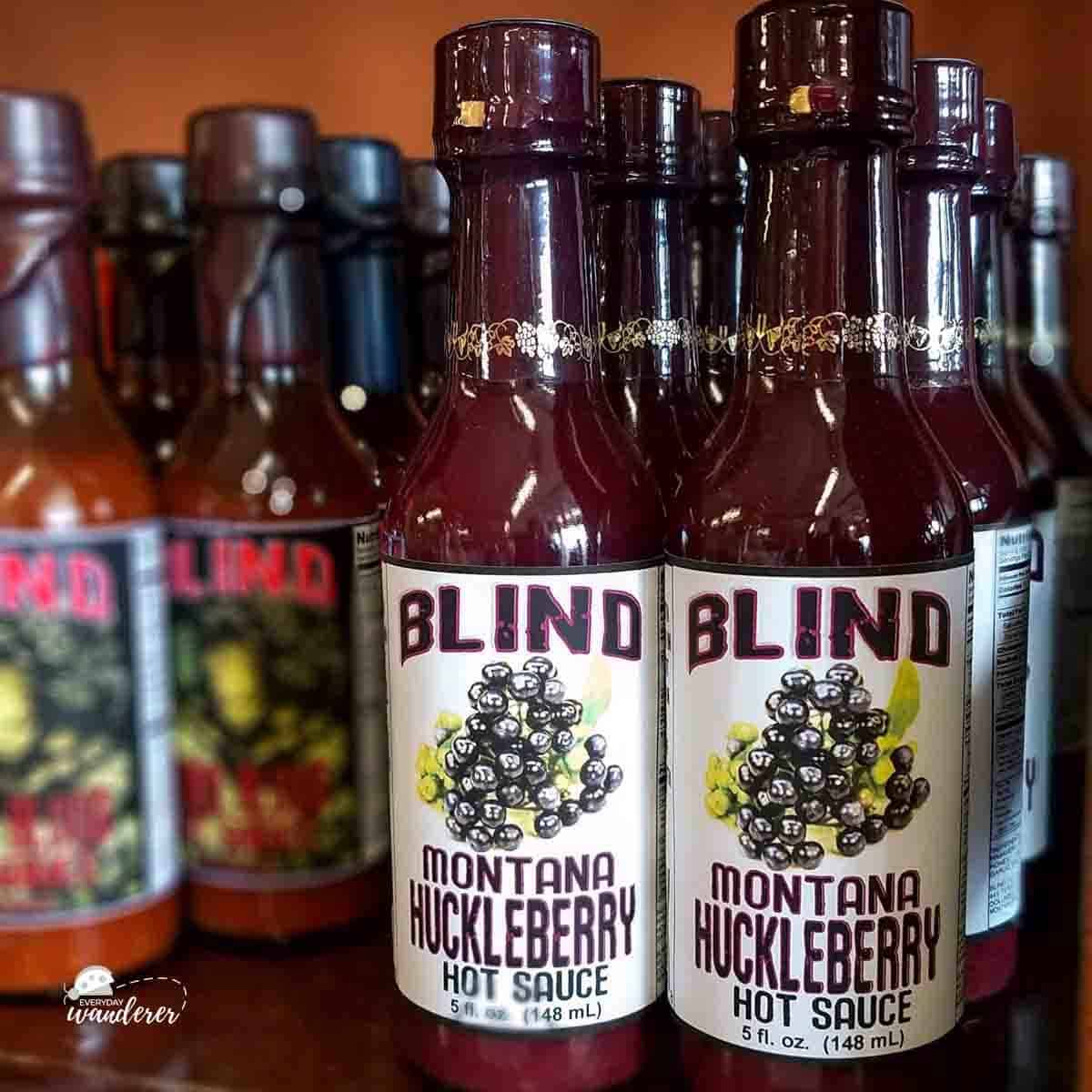 5. Fresh Huckleberries Are Hard to Find
Where can you find huckleberries? Fresh huckleberries can be difficult to find, even in Montana. Your best bet for finding fresh huckleberries for sale is a farmer's market, roadside stand, or specialty store. Even then, most whole fresh huckleberries for sale are frozen due to their short shelf life.
6. How To Pick Your Own Huckleberries (Hint: Very Carefully)
You can also pick your own huckleberries. (Huckleberry season is usually in August.) But before you do, you need to be sure you've properly identified huckleberries and not another, potentially poisonous, berry. You should also avoid picking around dawn and dusk. Black bears and grizzly bears love huckleberries, and they love to snack on the delicious berries as the sun rises and sets.
One of the reasons bears love huckleberries is because the high sugar content helps them store fat for winter. And if you eat an entire huckleberry pie in one sitting, there's a chance it might have the same effect on you…
Sage Advice: The best huckleberry ice cream in Montana is at Sweet Peaks. There are currently locations in Bozeman, Kalispell, Missoula, and Whitefish, Montana. And in the neighboring state of Washington, you can also find huckleberry ice cream at Sweet Peaks in Spokane.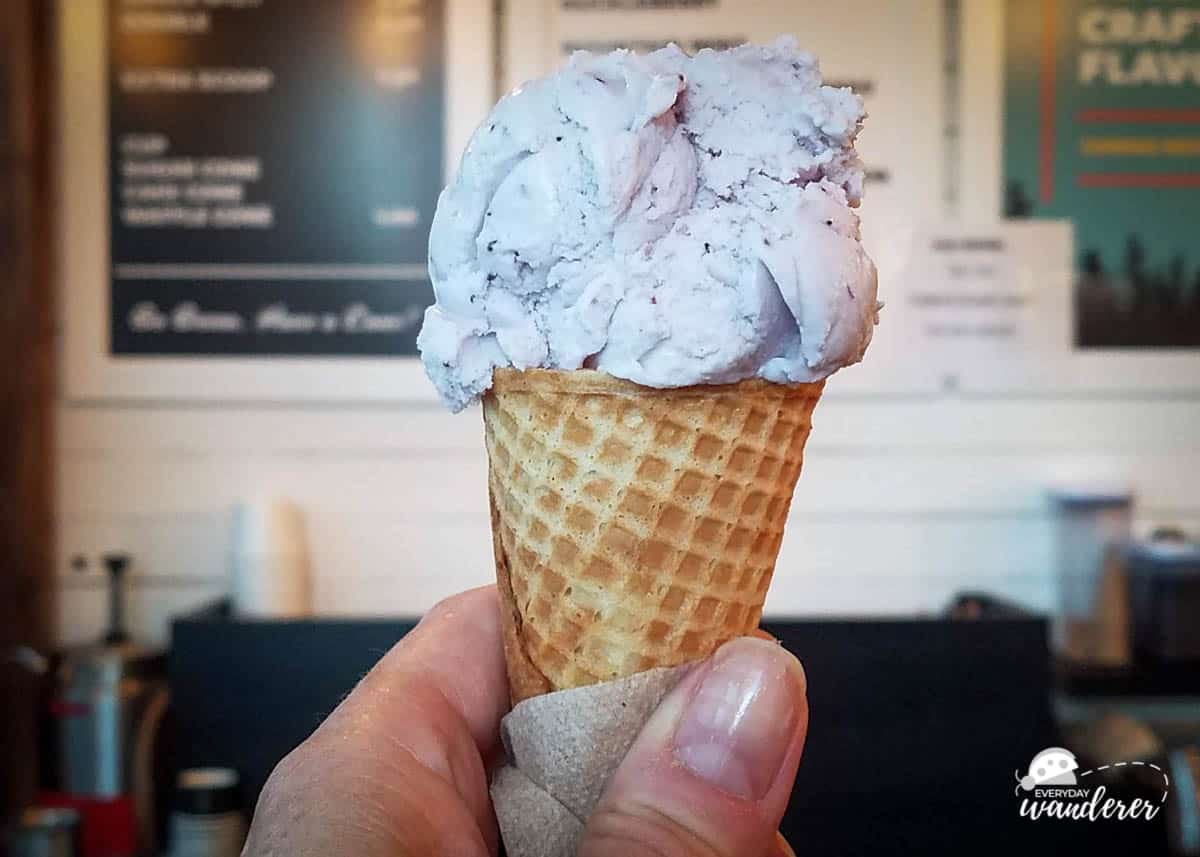 Sage Advice: From practical pot holders and oven mitts to adorable onesies and pajamas, I love the huckleberry themed items offered by LazyOne!
7. Huckleberries Are An Untamed Berry
While researchers and farmers keep trying to domesticate the delicious huckleberry, huckleberries do not like to be tamed. Nearly all huckleberries grow in the wild, mostly in National Parks.
8. Huckleberries Are Pricey, Precious, Purple Berries
Because huckleberries resist cultivation, they must be gathered by hand in the wild where pickers compete with bears, coyotes, deer, and birds for the precious berries. And when you can't scale production, and have to battle a bear for berries, the price goes up. A lot.
In Montana, it's not uncommon to find huckleberries for sale at a price of $65 per pound. When purchasing huckleberries online, expect to pay at least $10 to $20 more per pound.
9. The Best Huckleberry Pie
As stated in fun fact #8, huckleberries can be quite expensive. So in order to keep huckleberry products affordable, many restaurants and retailers mix huckleberries with other fruits. While you can find huckleberry pie made exclusively with huckleberries, many restaurants will cut the huckleberries with blueberries. Why? Because huckleberries taste a bit like blueberries, but with a very distinct and unique flavor. You will also find huckleberry-peach and huckleberry-plum pies.
Sage Advice: The best huckleberry pie in Montana is at the Glacier Highland Restaurant just outside the entrance to Glacier National Park. What makes it the best huckleberry pie in Montana? It's simple. They don't cut their huckleberry pie with any other fruit!
When buying processed huckleberry items — like huckleberry jam, huckleberry syrup, huckleberry barbecue sauce, and more — be sure to read the ingredients to see if any other berries are included. And don't be surprised if a 42-ounce jar of huckleberry pie filling is more than $30!
Everything You Need To Know To Enjoy Montana Huckleberries
Although huckleberry season is typically in late summer, you can enjoy a wide variety of huckleberry product in Montana year-round. Here's all of the practical information you need about this popular berry in Montana.
Huckleberries look like a dark-colored blueberry, but they are a different berry with a unique taste. They are packed with antioxidants, high in iron, and a good source of vitamin C and potassium.
Where do huckleberries grow?
Huckleberries grow wild in the northwestern part of the United States and western Canada, from Wyoming to Alaska. Look for them along the side of mountains, in wooded areas, and rimming lake basins.
What states do huckleberries grow in?
You can find wild huckleberries in Wyoming, Montana, Idaho, Oregon, Washington, and Alaska. While Canada has provinces (and not states) you can also find huckleberries along the stretch of the North American Coast that connects Washington to Alaska.
When is huckleberry season in Montana?
The best time to pick fresh berries in Montana is between mid-August and mid-September. However, frozen berries and delicious products made from huckleberries are available year-round in Montana.
When are huckleberries ripe?
Huckleberries ripen on bushes in Montana and surrounding states at the end of summer. From Wyoming to Montana, Idaho to Oregon, and Washington to Alaska, huckleberry season typically runs from the middle of August until the middle of September.
Is a huckleberry a fruit?
Yes! While these pricey purple berries packed with antioxidants are popular berries in Montana, they're actually the state fruit of Idaho, Montana's neighbor to the west.
What do huckleberries taste like?
While a huckleberry tastes a bit like a blueberry, it's less sweet and has its own unique taste.
What does a huckleberry look like?
Huckleberries look like large blueberries.
What can you do with fresh huckleberries?
If you're searching for what to do with fresh huckleberries, you'll be glad to know that huckleberries can be enjoyed in a variety of delicious ways. You can use fresh wild huckleberries to:
bake a pie or cobbler,
churn homemade huckleberry ice cream, or
make huckleberry jam or huckleberry jelly.
Here are the best huckleberry dishes in Montana (including several huckleberry recipes that use either fresh or frozen huckleberries).
Where can I buy huckleberries?
If you are in a huckleberry-producing state, you will typically find fresh huckleberries for sale in the late summer at farmer's markets, roadside stands, and specialty stores. But even then it's often best to purchase frozen huckleberries.
If you aren't in a huckleberry-producing state, or if you're visiting the American Northwest outside of huckleberry season, you'll find frozen huckleberries for sale here. But remember, these popular berries are pricey and often cost more than $20.00 per pound when shipped to you.
Have You Tried Huckleberries?
What's your favorite way to enjoy this delicious fruit? Share your thoughts in the comments section below.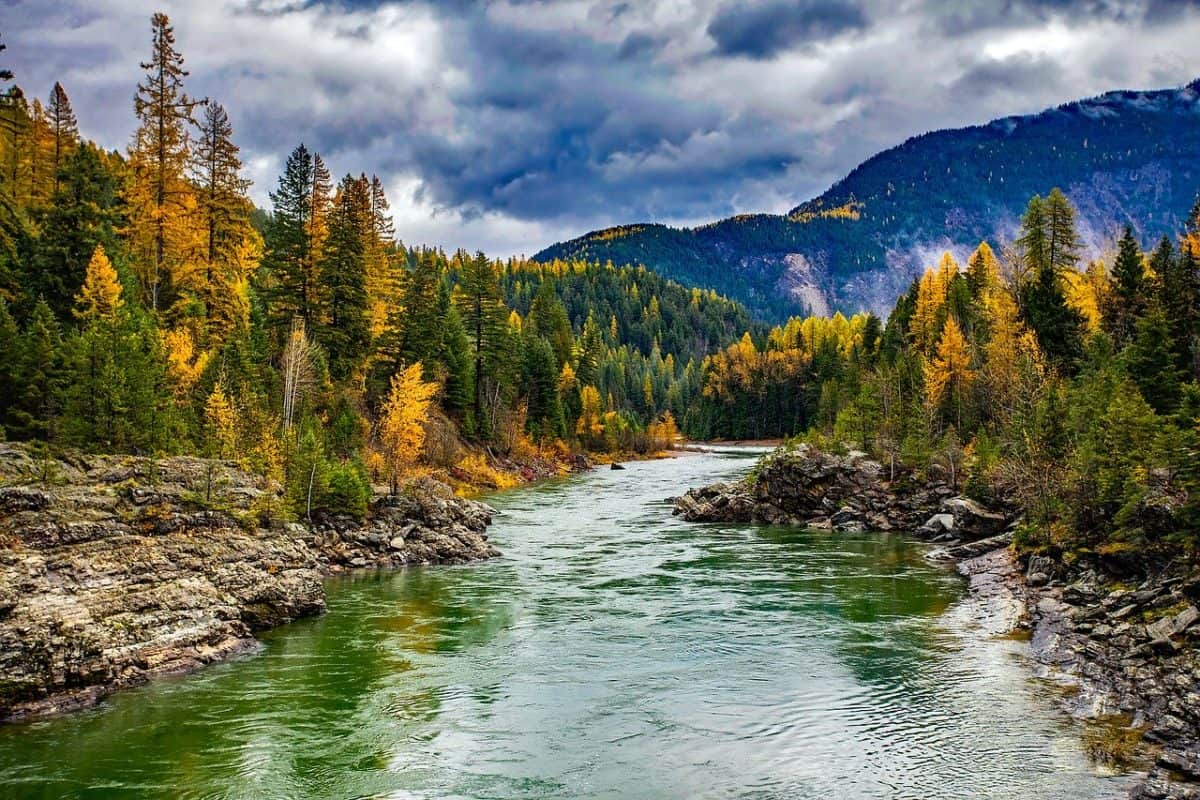 Looking for more information to plan your Montana vacation? Check out my free Montana travel guide to help you plan your trip to Montana including the best time to visit Montana, what to see and do in Montana, the best places to stay in Montana, where to eat in Montana, and more!
Ready to Go?
Use These Helpful Links to Book Your Trip!
More Articles You'll Love!