With grapes grown in Washington's Yakima Valley, winemaker Clint Peck creates amazing wines at Yellowstone Cellars and Winery in Billings, Montana. Here are five things you can expect when you visit.
Along with falling temperatures and colorful leaves, fall also brings wine harvest season. When you think of wine country, you might imagine Napa Valley, Sonoma County, or Paso Robles. But I think of Billings, Montana.
Wait, what?
Yes, Billings, Montana.
Winemaker Clint Peck turns grapes from small, family-owned vineyards in Yakima Valley, Washington into a selection of 3,700 cases of French oak barrel aged red and white wines at the Yellowstone Cellars and Winery in Billings, Montana. And just like Chef Gordon Ramsey could make a mouthwatering beef Wellington far from England provided he had quality ingredients, the same can be said for Clint Peck's wines.
To help offset the costs of running EverydayWanderer.com, you'll find affiliate links lightly sprinkled throughout the site. If you choose to make a purchase via one of these links, there's no additional cost to you, but I'll earn a teeny tiny commission. You can read all of the legal blah blah blah (as my little niece says) on the full disclosure page.

Here are five things to expect when you visit Yellowstone Cellars & Winery.
Each year, Clint Peck drives 1,500 miles round trip to family farms in Washington's Rattlesnake Hills and Yakima Valley to pick up the grapes for his wines within 30 hours of harvest. When he returns to Billings, the grapes are crushed the next morning.
While Clint Peck is most proud of his 2010 Malbec for being the first Montana wine to be scored by Wine Spectator (it earned an 88), I happen to love the Rimrock Red, the 406 (now sadly sold out), and Summer Blend most.
2. A Casual, Fun Environment
The Yellowstone Winery is located in the southwestern part of Billings, in a light industrial area. While the tasting room might seem a bit light industrial upon arrival, it's nicely decorated with wine-themed accessories and includes an inviting outdoor patio surrounded by flowers.
The servers are knowledgeable and attentive, and it's a great way to slowly pass an afternoon with friends, enjoying good wine and their company. Try to visit the winery on a day that Sharon is working. We LOVE her!
Sage Advice: Once you've enjoyed an afternoon at Yellowstone Cellars, go explore Billings with this interactive scavenger hunt.
Sage Advice: Enjoy the most iconic experiences in Big Sky Country by working your way through this free Montana bucket list.
3. Limited Food Selection
But this is pretty normal at most wineries. And, Yellowstone Cellars and Winery has a wider food selection than most tasting rooms in other wine regions.
While delicious and a perfect pairing for the wine, the food selection at Yellowstone Winery is limited to a small assortment of cheese, cured meats, and crackers. In an attempt to expand their food offerings, this Yellowstone Valley winery now offers a warmed French Brie plate and artisan garlic flatbread topped with a dab of blueberry chutney. (And, yes, it's as good as it sounds!)
Sage Advice: While the summer weather in Montana is usually divine, if you visit on an unseasonably warm day be advised that the winery does not have air conditioning and it may be a bit warm.
4. Yellowstone Cellars Has a Wine Club
If you like what you taste, join the Yellowstone Cellars and Winery Wine Club. Your membership never expires, and you will quickly recoup the modest membership fee with the per bottle price discounts extended to members. Sadly, I live too far away to take advantage of the other benefits that come with Wine Club membership, but folks living in or near Billings can check them out here.
Sage Advice: Orders can either be properly boxed as checked luggage for your flight home or shipped to you in accordance with the liquor laws in your home state.
5. There is Often Live Music at Yellowstone Cellars
Yellowstone Winery regularly features live music on the weekends including artists like Almeda Bradshaw, Cory Leone Johnson, and Mandie Castro. Open mic night is every Wednesday from 7-9pm, and there's never a cover charge for any of the live music events.
Sage Advice: Looking for another non-Napa wine destination? Check out these five Northern Virginia wineries.
Have You Visited Yellowstone Cellars and Winery in Billings, Montana?
What wine did you enjoy most when you visited Yellowstone Winery? Any additional advice or tips to pass along? Share your experience in the comments section below!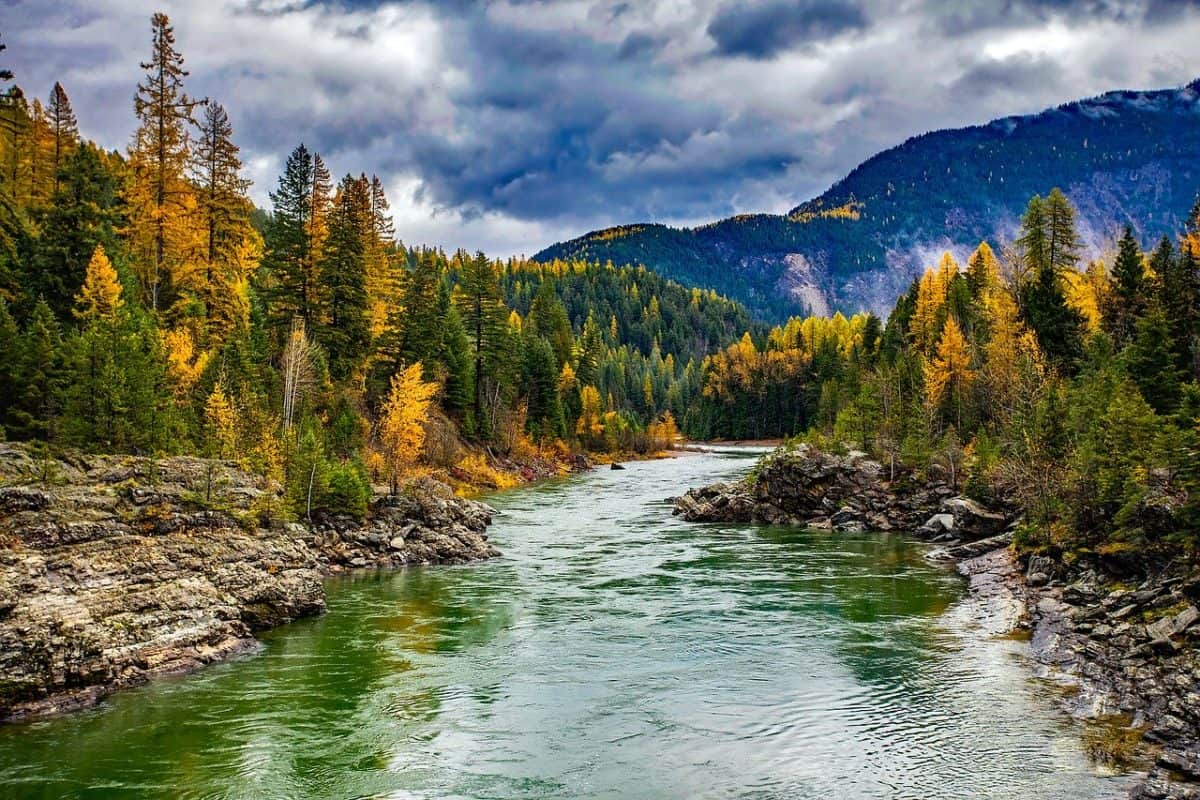 Looking for more information to plan your Montana vacation? Check out my free Montana travel guide to help you plan your trip to Montana including the best time to visit Montana, what to see and do in Montana, the best places to stay in Montana, where to eat in Montana, and more!
Ready to Go?
Use These Helpful Links to Book Your Trip!