There's nothing quite like watching a grizzly bear cow graze in her natural habitat in Alaska, a herd of American bison stop traffic at Yellowstone National Park, or the pronghorn antelopes frolic on Antelope Island. But interactions with wild animals in their natural environments are increasingly rare. And the sad fact is, until humans stop overpopulating the earth, polluting the oceans, and converting forests and meadows into subdivisions, it will only be harder and harder to experience these kinds of wildlife encounters. While we'd rather not see animals in captivity, we understand it is sometimes necessary to allow an injured or orphaned animal live the rest of its life comfortably. Or to prevent a species from going extinct.
Our family only supports animal encounters that care for rescued animals who are too disabled or injured to live in their natural habitat and zoos with successful conservation programs and sustainable operations. Even when they are raised for food, we believe that animals should be humanely treated at all times. At home, we buy the majority of our eggs, milk, and meat from local, family farms committed to these same beliefs. We respect that others may have different beliefs, but this explains what you will (and won't) see featured at Everyday Wanderer.
Animal Encounters in North America
Where to Interact with Wildlife in the Midwest
From the Henry Doorly Zoo in Omaha to the Cincinnati Zoo, there are many phenomenal animal refuges, preserves, and zoos in the Midwest.
Where to Interact with Wildlife in the South
Located in Washington, DC, the Smithsonian National Zoo was established to save several North American animals from extinction. Today you probably know it as one of just four zoos in the United States where you can see giant pandas. But did you know these facts about the first giant panda to live outside of China?
Once one of the worst zoos in the nation based upon animal health and welfare, the Atlanta Zoo was committed to turning things around. Under the leadership of Dr. Terry Maple, an experienced primate behaviorist, and with the support of the local community, the Zoo Atlanta has evolved from one of the worst to world class.
Leaving the nation's capital behind and heading south to the Gulf Coast, the Alabama Bird Trail is home to more than 430 species of birds. Watch for everything from American goldfinches and barn swallows to woodpeckers and wild turkeys when you go bird watching in the Heart of Dixie.
Where to Interact with Wildlife in the West
From Yellowstone National Park to the Alaskan wilderness, much of the American West is bear country. Before traveling to this part of the United States, brush up on these tips to help you avoid (and survive) a bear encounter. And for a guaranteed opportunity to see grizzly bears (and wolves), stop by the Grizzly and Wolf Discovery Center in West Yellowstone.
While you may not see bears, you're sure to see bison and other wild animals in a natural setting at Yellowstone and other national parks in the west. Here's how to co-exist with the critters at Yellowstone without making headlines. And if you're traveling to the Cowboy State of Wyoming, be sure to visit the National Elk Refuge in Jackson (after you've skied Jackson Hole's amazing slopes).
The biggest island in Utah's Great Salt Lake is named after the pronghorn antelopes that call it home. But when you visit Antelope Island you are more likely to spot bison that are part of one of the largest and oldest publicly-owned bison herds in the country.
And if you are in Coeur D'Alene, Idaho, be sure to visit Seven Stars Alpaca Ranch. Not only will the long-necked furry mammals melt your heart, but you'll learn all sorts of fun facts about alpacas.
Other Articles About Animals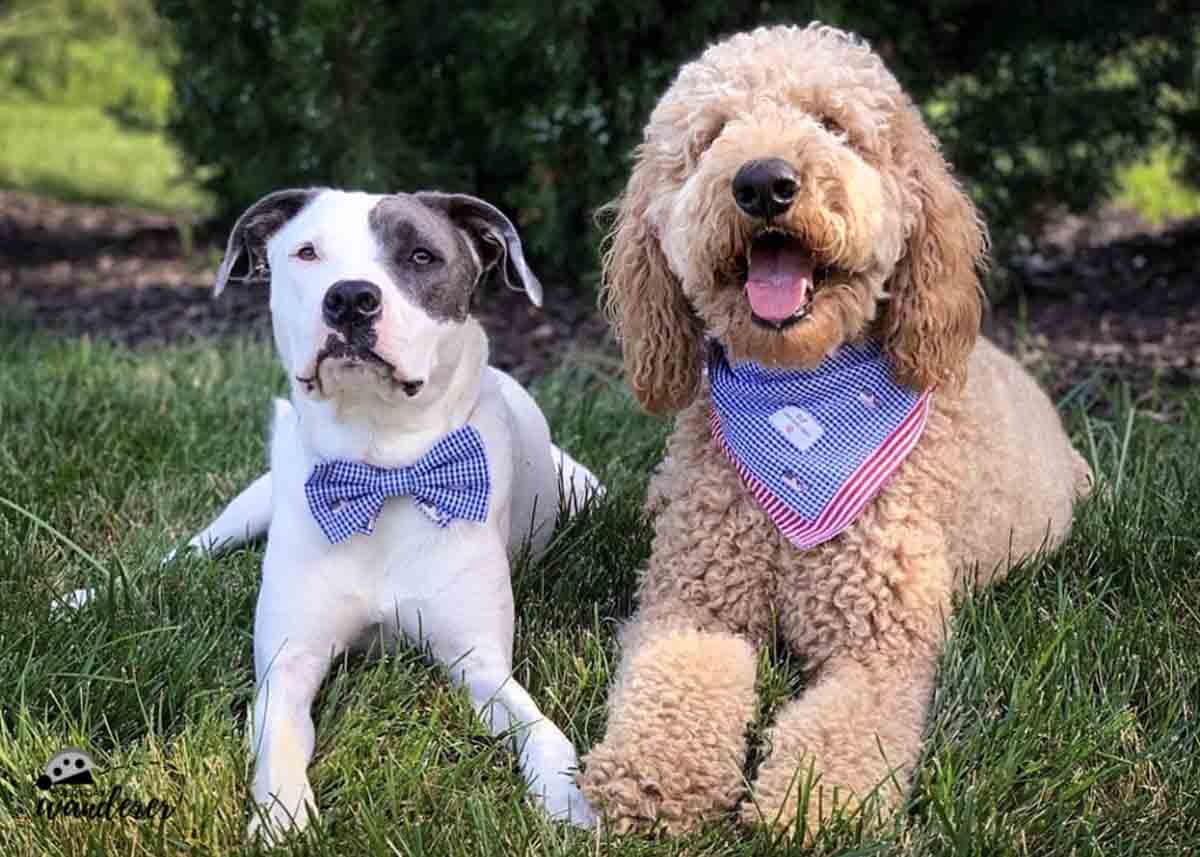 Like many midlife parents my age, I've added four-legged kids as my two-legged ones have graduated and moved on with their adult lives. Before traveling with your furry bestie, be sure to read these petiquette rules to ensure a pawsitive experience for all. And if you're headed west to wine country, these are the best dog-friendly wineries in Livermore, California.