Americans welcome nearly five million British travelers to the USA each year. Cities along the Atlantic Coast are most popular, especially Orlando and New York City. But many Brits wander farther west to Los Angeles, Las Vegas, and San Francisco.
Whether exploring the Big Apple, the Magic Kingdom, or another part of the country, here are ten things Brits visiting America should know.
Like a middle child struggling to set themselves apart from an always-in-the-spotlight superstar older sibling, it's as if the newly independent United States went out of its way nearly 250 years ago to do things differently just to make it clear that New England was nothing like England.
I can almost hear George Washington, Thomas Jefferson, James Madison, and the other Founding Fathers having a conversation something like this:
"Let's see, back in the old country, we rode our horses on the left side of the road. So here in America, we're going to ride on the right."
"Yes, yes, and WTF is up with that silent letter u in words like flavour, favour, and favourite? In our new land, the u is hereby abolished."
"And speaking of letters, I don't believe the letter z gets enough air time. Let's go ahead and randomly replace the letter s with a z."
"By, George, you're right! I never realised how neglected the letter z was before. Oh (insert jovial chuckle), I guess I mean realize now!"
That's probably not how it all went down in history, but all these years later, there are many differences between the two nations. Beyond distinct ways of pronouncing, articulating, and spelling words in the same language, here are nine other important things Brits visiting America should know before they cross the Atlantic.
To help offset the costs of running EverydayWanderer.com, you'll find affiliate links lightly sprinkled throughout the site. If you choose to make a purchase via one of these links, there's no additional cost to you, but I'll earn a teeny tiny commission. You can read all of the legal blah blah blah (as my little niece says) on the full disclosure page.
1. Brits Visiting America Should Apply for an ESTA Before Departing for the US
This travel tip is from Tracey, the UK-based blogger behind the PackThePJs travel blog. Her family regularly visits the US to explore new cities and states.
Brits traveling to the US, or even Brits traveling via the US to other destinations, should obtain an ESTA. ESTA (Electronic System for Travel Authorization) is an automated system used by the US for arriving citizens from countries in the Visa Waiver Program (like the UK).
British visitors to the USA have to apply for an ESTA (online) at least 72 hours before they depart. It currently costs US $14 per person and is valid for two years. Without a valid ESTA a passenger may be denied boarding, experience delayed processing upon arrival, or in extreme cases denied entry entirely. The ESTA covers business and leisure travel for up to 90 days.
2. Determine If You Can Use US Customs Pre-Clearance Before You Leave Europe
Catrina is a former flight attendant from the United Kingdom who visited the USA countless times during her career. Learn more about her adventures, including tips for surviving long haul flights, at 24 Hours Layover.
Some airports, such as Aerfort Bhaile Átha Cliath in Dublin, offer US Customs Pre-Clearance. This service can save Brits visiting America lots of time once they land in the United States because they actually go through US Customs and Border Protection in Ireland before boarding their flight to the USA.
Because entry into the United States has already been approved by the US Immigration Authorities, when British travelers land they simply walk off the plane, grab their bags, and get busy exploring the USA, skipping the long queue for Immigration and Customs.
3. Be Prepared for Regional Language Differences When Visiting the USA
This tip for Brits visiting America is from Sam, the American world traveler behind My Flying Leap. She has visited over 40 countries across five continents.
Most people know that the English spoken in the United Kingdom (and commonly taught throughout Europe) is different than the English spoken in the United States. Not only is the accent different, but so are the words and phrases. But, did you know that there are also significant variances in the English spoken across the United States?
If you plan to visit Boston, Providence, or another area in the northeast, people commonly add an "r" sound to words. So the word "idea" is commonly pronounced "idear." At the same time, they often omit the "r" sound from words so that "park the car" sounds like "pahk the cah."
If you plan to visit Texas, New Orleans, or another area in the south, be prepared for people to speak more slowly and with a drawl. They will also use the terms "y'all" and "all y'all" instead of "you."
In addition to regional pronunciations, you can also expect different words to be used for one item. If you are in Philadelphia, you may call your sandwich a hoagie, but in Boston it is a grinder, and in California, it is a sub.
If you struggle with regional language differences when you travel to the US, don't get discouraged. They are often confusing to Americans, as well!
4. Know That Public Transportation Options Are Much More Limited in the USA
This travel tip is from Seanna, the long-time Londoner behind Seanna's World, who loves visiting friends and family in the United States.
It is worth noting that public transport just isn't the same in the US as it is in the UK. Yes, it exists, and in some places, like New York City, is great. But do your research in advance. A lot of cities don't have a subway, and if you're travelling between cities or to more rural areas, trains and buses can be infrequent or non-existent. In those cases, you're much better off either hiring a car or joining a group tour.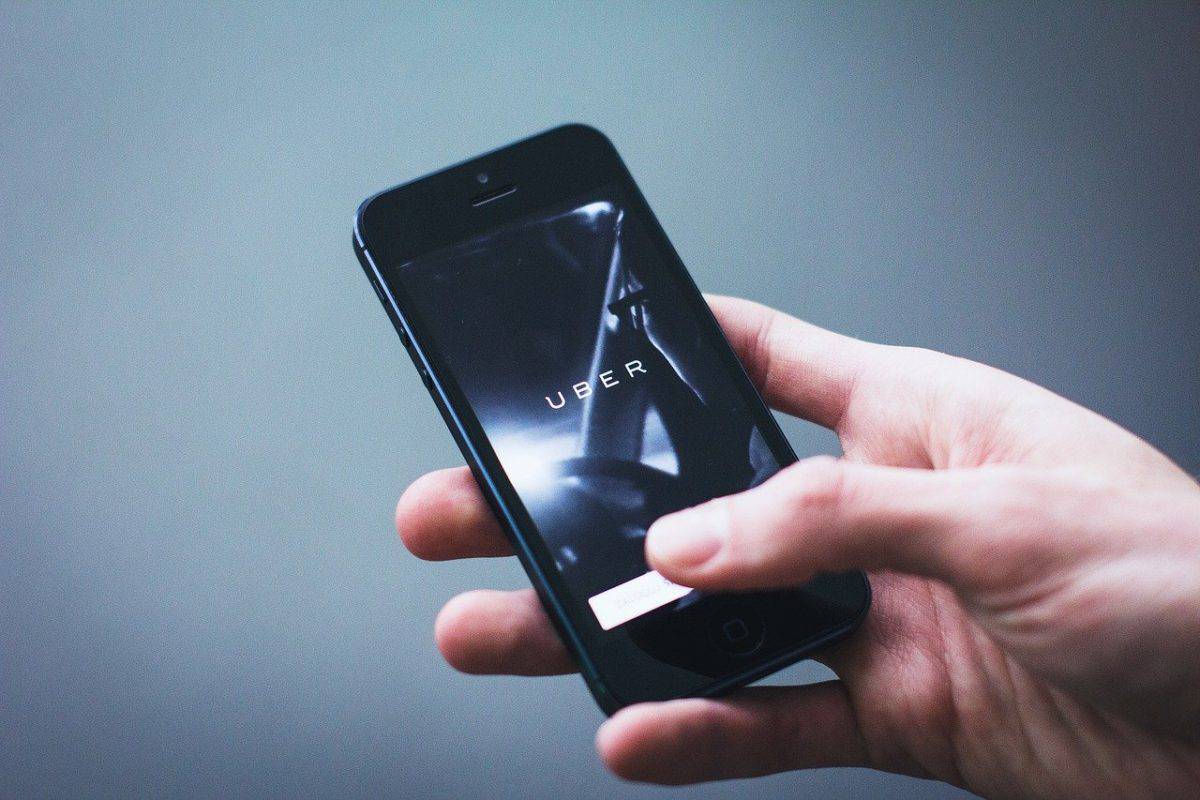 This tip for Brits traveling to the USA is from Cora, the English travel blogger behind Inside our Suitcase. She loves exploring, and if given the chance to relocated to anywhere int he world, she would choose the state of Florida.
Make getting around the USA without a car a snap by downloading both the Uber and Lyft ridesharing apps in advance. Before you leave the United Kingdom to travel to the USA, create a profile and link your credit and/or debit cards.
These ridesharing applications are perfect if you're not planning on hiring a car while visiting the USA, and they are widely available across the United States. Doing all of the set-up in the UK prior to travel minimizes your data usage and reduces your stress compared to creating an account when you land.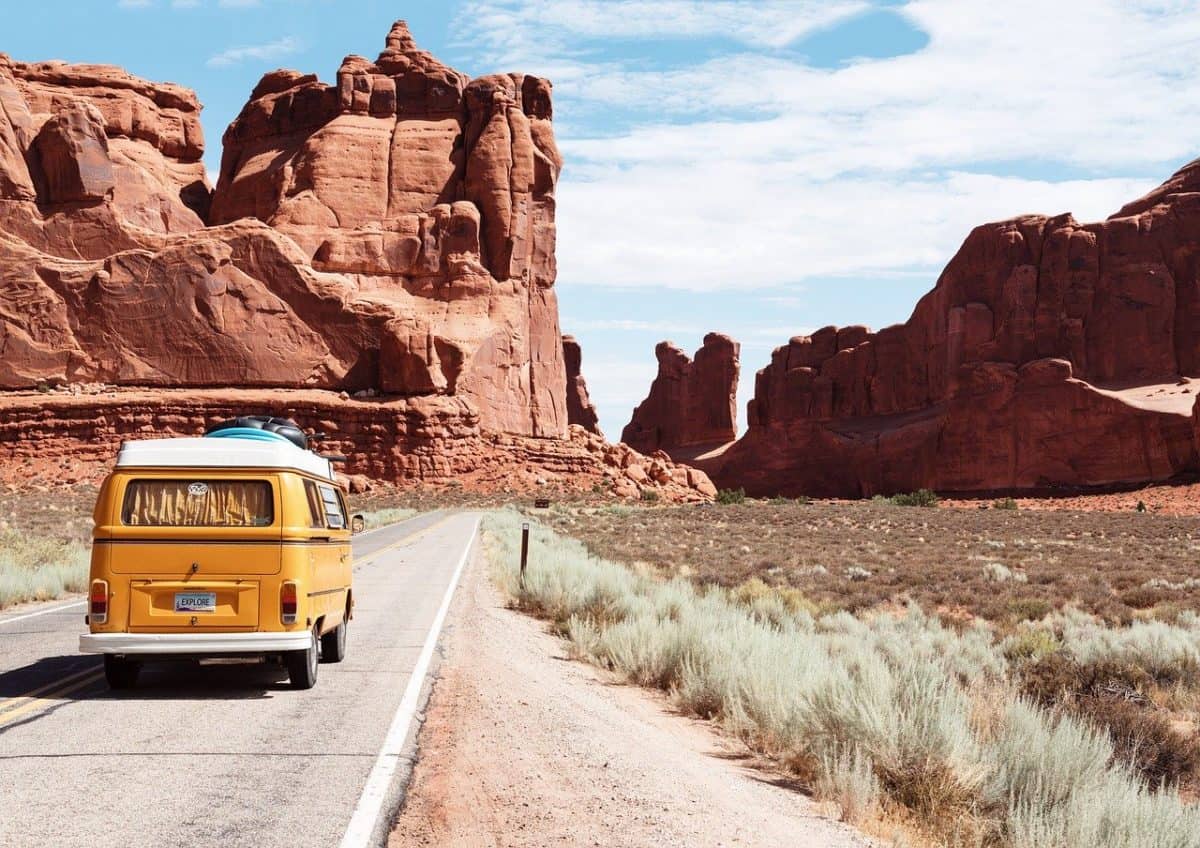 6. Stay in Your Lane, Bro
This tip for Brits traveling to the USA is from Kylie, a British expat, who has been living in Iowa since 2016. She writes about her travels and what it's been like to immigrate to the United States at Between England and Iowa.
Travelers from the United Kingdom and Ireland who plan on renting a car during their first trip to the USA need to know that Americans drive on the opposite side of the road. That means that the driver's seat is on the left side of the car (instead of the right).
Another important difference about driving in the US is that the majority of cars are automatic, rather than a manual transmission or stick shift. This is a bit like driving a go-kart, so it's one less thing to worry about as you are mentally adjusting to being on the opposite side of the road.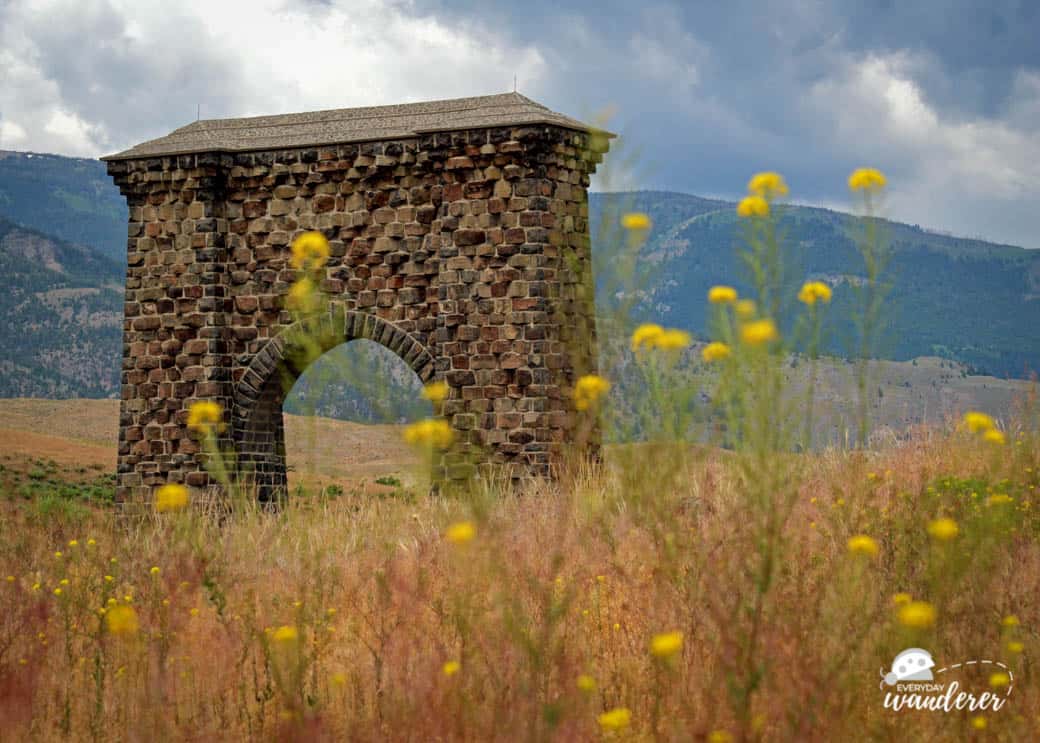 7. There are Entrance Fees to Visit National Parks
This travel tip is from Anna, a British travel blogger who focuses on eco-conscious and adventurous travel at My Travel Scrapbook.
One thing that Brits need to know before visiting the USA for the first time is that national parks in the USA have entrance costs! In the UK, our national parks are free to visit. But, in the USA, you have to pay an admission charge. Whilst Brits may find this frustrating, the money goes towards services like park shuttles (which means someone else can drive you around) and maintaining the hiking trails.
If you are going to more than one national park it may be worth getting the America the Beautiful pass which covers your national park admission fees for an entire year! For example, visiting the Death Valley National Park costs US $30 per vehicle. But the annual park pass is only US $80 and gains you access to every national park in the states! So before you visit the USA for the first time, consider how many national parks you plan to explore and determine if the national park pass could save you money on entrance fees.
8. Don't Be Surprised by ATM Fees
Kieren shares this tip for Brits visiting America based on his USA road trips along the American West Coast. Follow his adventures over at Got My Backpack.
Unlike the UK, cash withdrawal fees are commonplace in the USA and can be as high as $5. Here are a few tips to minimize ATM fees:
Reduce your reliance on cash

. Look for a debit/credit card that doesn't charge international transaction fees, and pay by card where possible.

Withdraw cash less frequently (but in greater amounts)

. Avoid making too many small withdrawals. Plan ahead and take out as much cash as you feel comfortable carrying.

Ask for cash back

. If your card has a low foreign transaction fee, then ask for cash back on a supermarket purchase.

Find fee-free ATMs

. Some ATMs are free to use such as those in Wawa convenience stores. Also, certain banks have reciprocal arrangements allowing free withdrawals from partner banks. For example, Barclays customers can withdraw from Bank of America ATM's for free. Check if your bank has such an agreement before you travel to the USA.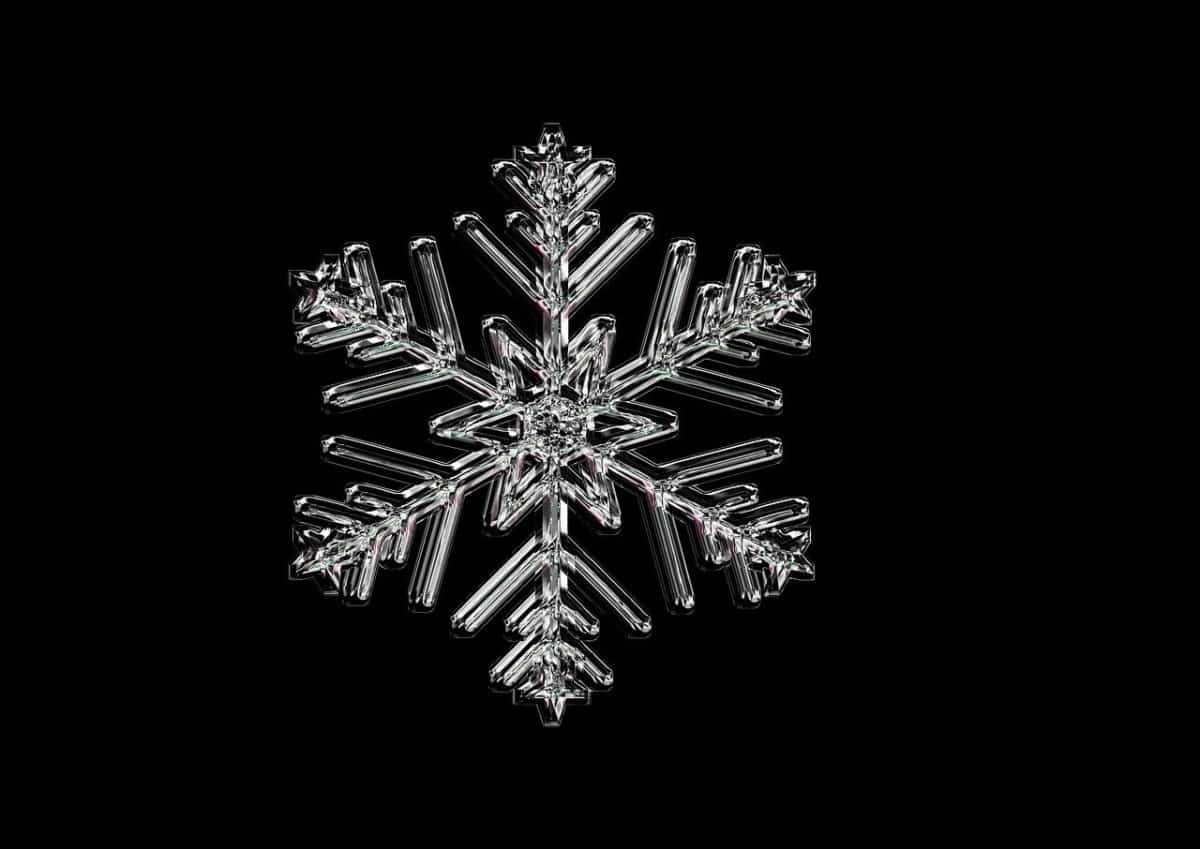 9. Expect a Different Internal Thermostat When Traveling in the USA
This travel tip for Brits visiting America is from Rosie, one half of the British duo that shares their global travel experiences at Flying Fluskey.
Regardless of the cities and states you visit, and regardless of the time of year, be sure to pack layers when you visit the United States for the first time. It could be either sweltering hot or a full-on blizzard outside, but believe me, inside it is always just above freezing.
Americans love, love, LOVE their air-conditioning. So be prepared to eat dinner with your coat on, enjoy a Broadway play wrapped up in a scarf, and watch goose pimples break out on the subway.
If you tend to run hot and are still feeling the heat, don't worry. Simply order a cold drink, and there is a good chance that 80% of the glass will be full of ice cubes!
10. Tax is Added at Check Out
Kavita is a British travel writer who loves writing about the history, culture, and cuisine of the places she visits at Kavey Eats.
If you're like me, you'll enjoy shopping in the USA, whether it's for clothes and shoes, food and drink, or American souvenirs. In the UK, price stickers on goods show the price you'll pay at the till, including VAT (Value Added Tax). In the USA, the nearest equivalent to VAT is sales tax. But sales tax is levied at the state, county, and city level, rather than nationally. And, just to keep you on your toes, some goods have higher (or lower) tax rates. For example, gasoline, cigarettes, and alcohol often have a higher tax rate than clothing, shoes, and food. But, it all varies from place to place.
Whether you are buying a ticket to the Empire State Building in New York City (where you'll pay a 4 percent state tax, a 4.5 percent city tax, and a 0.375 percent transportation tax for a total of 8.875 percent tax on top of the listed ticket price) or you're buying a shirt at Mall of America in Minneapolis (where there is no tax on clothing), goods for sale are priced exclusive of sales tax. The additional amount due to cover taxes is calculated at the till when you pay. Make sure you know what the applicable sales tax is when you go shopping, so you can mentally calculate the true price of what you choose to buy.
Are You a Brit Who Enjoys Visiting America?
What travel tips do you have to share with fellow Brits visiting America for the first time? Any additional advice to pass along as they prepare to travel to the USA? Share your experiences in the comments section below.
Ready to Go?
Use These Helpful Links to Book Your Trip!