Whether you're looking for a romantic getaway or a chance to spend the weekend with a gaggle of girlfriends, The Inns at St. Albans offers luxurious accommodations in a pastoral setting about 45 minutes west of St. Louis.
A special thanks to The Inns at St. Albans for inviting me to spend a night at The Lodge and attend a CookINN Class.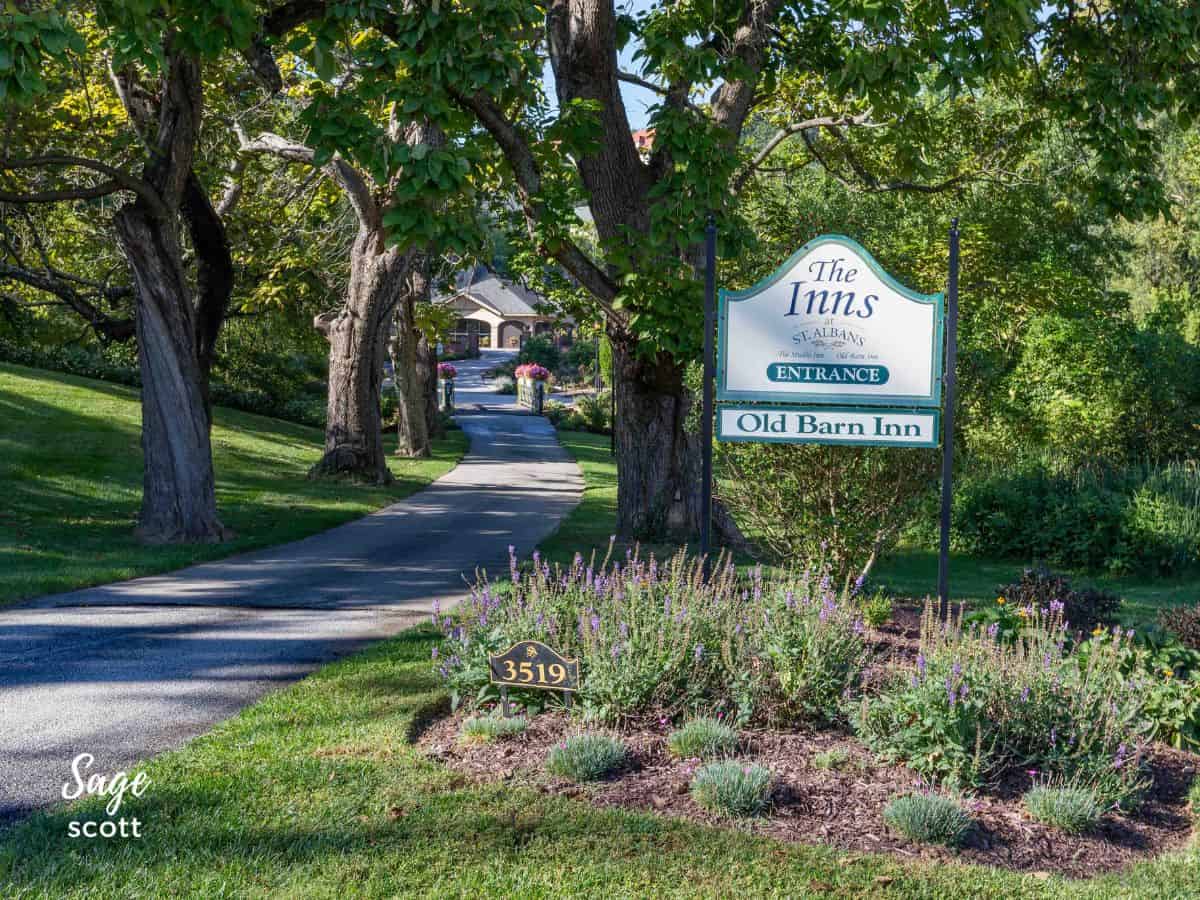 To help offset the costs of running EverydayWanderer.com, you'll find affiliate links lightly sprinkled throughout the site. If you choose to make a purchase via one of these links, there's no additional cost to you, but I'll earn a teeny tiny commission. You can read all of the legal blah blah blah (as my little niece says) on the full disclosure page.
Where are The Inns at St. Albans
The Inns at St. Albans is set on a lake in a wooded western suburb of St. Louis, Missouri. It's a 45-minute drive directly west of downtown or a 40-minute drive southwest of the St. Louis Airport. To reach The Inns at St. Albans, you'll wind your way over rolling hills along a tree-lined road adjacent to Babler State Park with views of grazing cattle, horse corrals, and spacious homes.
More than 200 years ago, when the Lewis and Clark Expedition began its westward trek to explore the Louisiana Purchase, one of their first stops was near the present-day location of St. Albans. Although many years have passed and the Missouri River has adjusted its course, the area is still home to huge sandstone bluffs and beautiful prairie views.
First Impression of The Inns at St. Albans
Set on a peaceful lake near a beautifully maintained golf course and surrounded by picturesque walking trails, my first glimpse of The Inns at St. Albans forced me to slow down, take a deep breath, and drink in the tranquility.
Parking at The Lodge at The Inns at St. Albans
Plenty of free curbside parking awaits guests staying in one of the 12 guest rooms at The Lodge.
Checking Into The Lodge at The Inns at St. Albans
A few days before my visit, I received a text message from The Inns at St. Albans letting me know that check-in is between 3:00 pm and 6:00 pm, by appointment only. Because I was driving from Kansas City, I provided a window for my arrival, and Missy was waiting for me.
Sage Advice: If you need to check in at another time, you can easily coordinate your arrival time with the staff at The Inns.
After handing me my room key, Missy asked if I needed help with my luggage and showed me to my room. She pointed out the highlights of the spacious first-floor accommodations and ensured I knew how to operate the illy coffee machine so there would be no caffeine withdrawal crisis in the morning.
Because the rooms use old-fashioned, real keys, guests can't simply swipe a plastic card to access The Lodge after hours. Instead, they receive a four-digit code for the keypad to enter the main door after the front desk staff has gone home for the day.
Although the front desk isn't staffed 24/7, The Inns at St. Albans have a text message system for any guest needs or questions. When I texted at 10:00 pm to inquire about breakfast options, I promptly received a return message. (More below on dining options at The Inns.)
My Guest Room at The Inns at St. Albans
My guest room was located on the first floor facing the lake. It included an exterior door with access to the veranda where two rocking chairs and a small table beckoned me to sit and drink in the last golden rays of the day.
The spacious room had a comfortable king bed that was nice and tall. At 5'6" I had to get on my tippy toes to climb in, and I loved that it made me feel like I was up on a pedestal.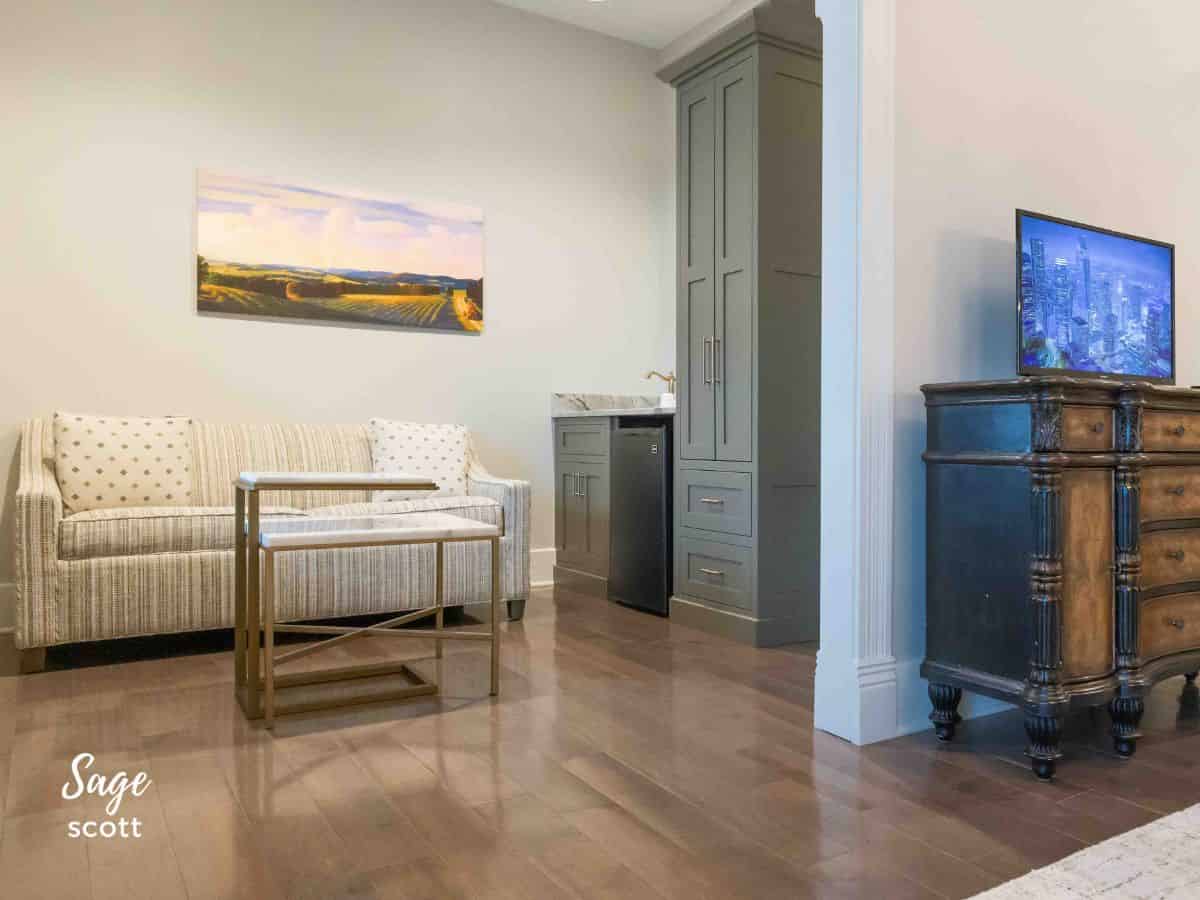 There was also a separate sitting area with a mini wet bar that included a wine opener and a well-stocked coffee and tea service.
While most standard hotel rooms also include a desk or workspace, you won't find that at The Lodge. But that's probably because this is a place to unwind and relax, not catch up on email or bang out a presentation. That said, if you do need to write an article or edit photos during your stay (guilty!) the wifi is fast and free.
There were plenty of outlets in the sitting area but limited plugins by the bed.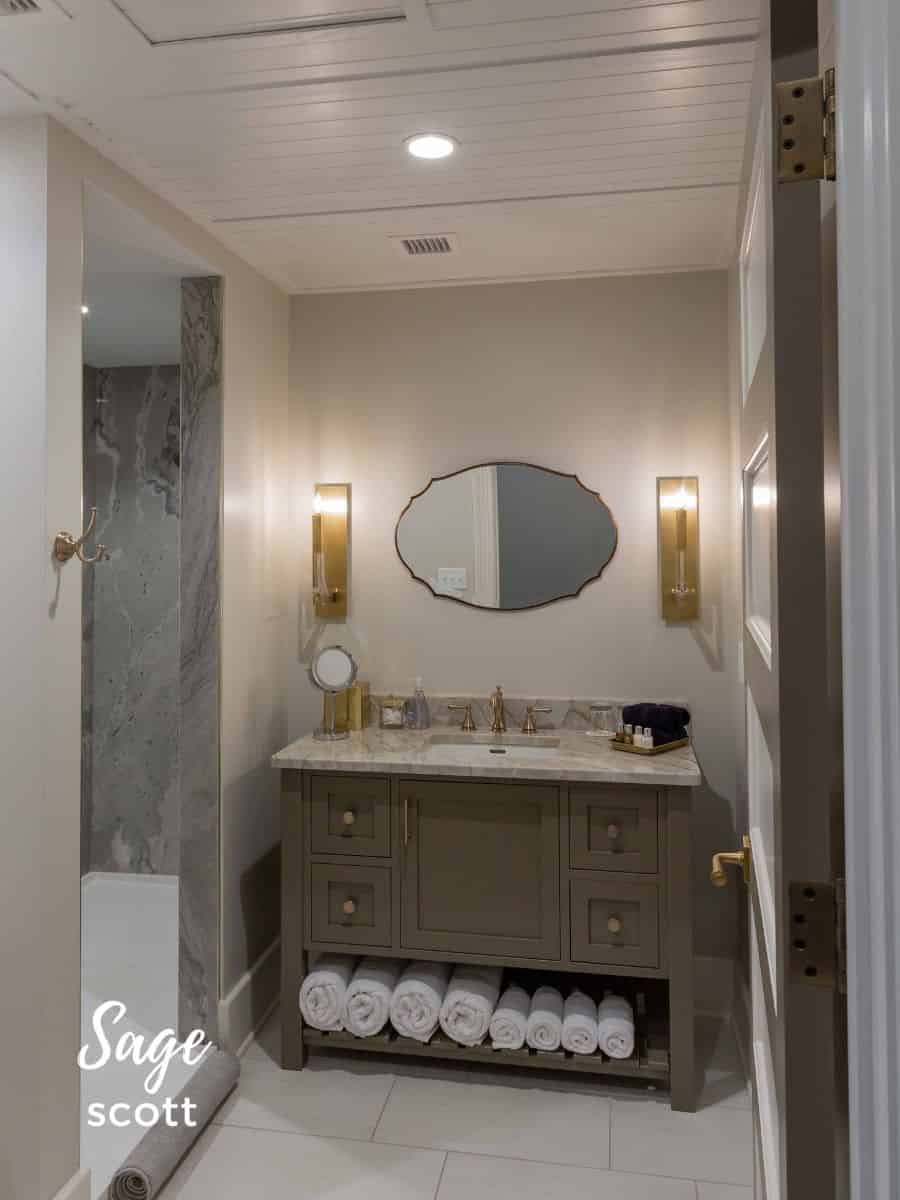 Each guest room at The Inns at St. Albans has a large, private bath with plenty of storage space. My room included a large walk-in shower, and I appreciated that The Lodge has small containers of liquid hand soap rather than the tiny bars that are barely used by each guest before being tossed in the trash.
The room was immaculately clean and incredibly peaceful. I didn't hear a peep from anyone my entire stay, not even a car driving past The Lodge or a door slamming as another guest arrived.
All in all, a night at The Lodge feels like a stay in a friend's master bedroom or at a bed and breakfast (minus the breakfast).
If I Could Change One Thing
If there is one thing I would change about my room at The Lodge at the Inns of St. Albans, it would be to have more outlets by the bed. I visited solo, so I picked the side of the bed with the large round nightstand. (The other side had an armchair.) The outlet by the nightstand was full with a lamp and an alarm clock, one of which I had to unplug to charge my phone.
Other Types of Accommodations at The Inns at St. Albans
The Inns at St. Albans offers several other accommodations in addition to The Lodge.
Once the summer home of International Shoe Company co-founder Oscar Johnson and his wife, Irene Walter Johnson, The Studio Inn is an impressive stone house with turrets and a private courtyard offering sweeping views of the St. Albans vineyard and Missouri River. It has been lovingly updated from its original early 1900s beauty to ensure that overnight guests have all of the comforts and modern conveniences of the 21st century.
This single-family home accommodation delivers views of St. Albans Lake from the wrap-around front porch and secluded wooded views from the screened-in porch. The Farm House sleeps eight guests and includes a gas-log stone fireplace.
One of the newest options at The Inns at St. Albans, Link's Cottage is attached to Pomp's Chapel and the International Choux Company, The Inns' cooking school. Enjoy lake views from the front porch and a first-floor master bedroom suite.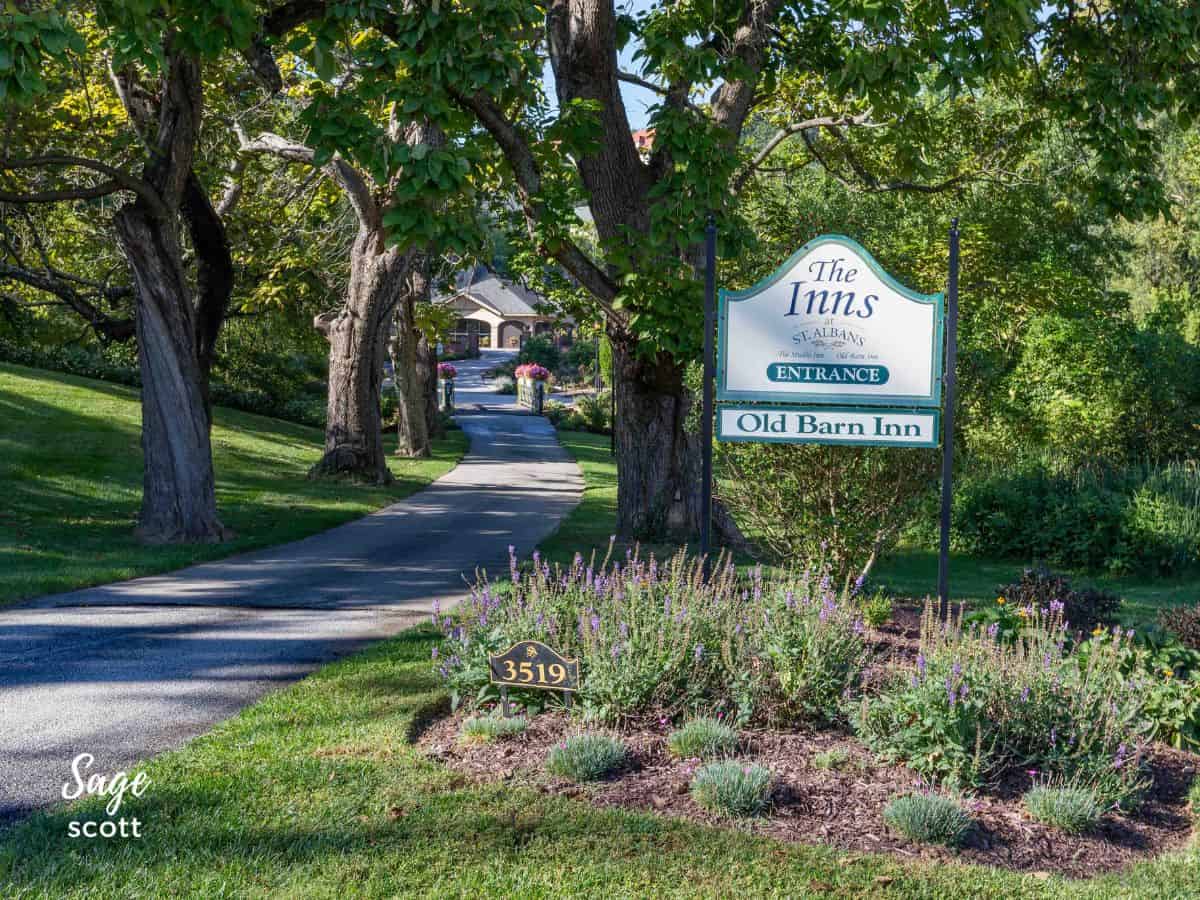 Dining at The Inns at St. Albans
This cozy 1840s barn turned event venue offers special pop-up dining experiences known as "HappenINNS." They include everything from CookINN classes, porch parties in the outdoor pavilion, SipINN Sundays, holiday gatherings, and other unique food-forward functions.
The Inns at St. Albans is also the home of International Choux Co., offering culinary classes taught by award-winning chefs, best-selling authors, and other accomplished food professionals. They range from lectures and demonstrations to excursions and tastings.
And last, but certainly not least, Head's Store serves breakfast, lunch, and dinner. Originally known as St. Albans General Store, this historic property with two stories and a wrap-around porch dates back to 1892. Enjoy your meal in the spacious dining room or on the sunny patio, or grab a bite or beverage to go.
Grounds of The Inns at St. Albans
Built around the southern tip of St. Albans Lake, the grounds of The Inns are especially beautiful, with nearly every accommodation option providing scenic views. Enjoy flower-filled gardens and tiered-grass landscaping throughout the property, or hit the hiking trails for a different perspective that is likely to include wildlife like squirrels, birds, and waterfowl.
To Book a Stay at The Inns at St. Albans
The Inns at St. Albans is located at 3500 St. Albans Rd in St. Albans, Missouri. See additional photos, check availability, and get current rates here.
Have You Stayed at The Inns at St. Albans?
How was your stay at The Inns at St. Albans? What did you like most? Was there anything disappointing about your stay? Share your thoughts and experiences in the comments section below.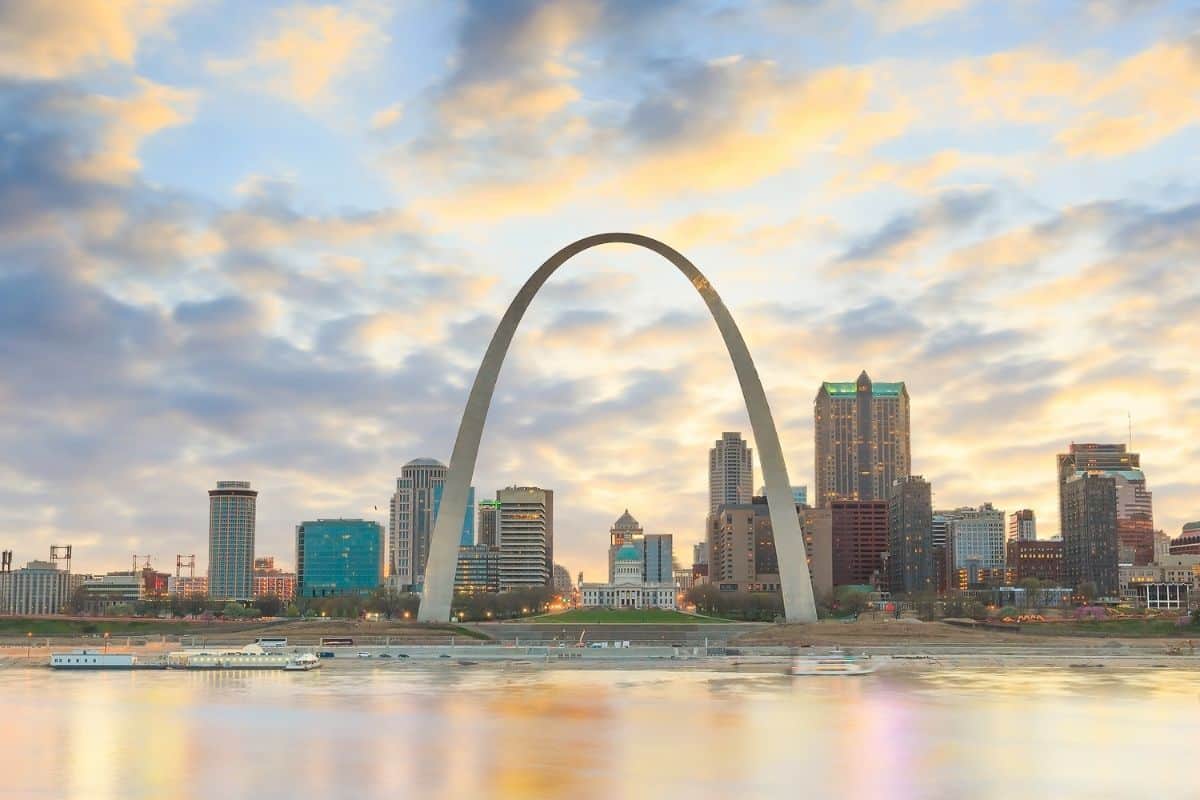 Looking for more information to plan your St. Louis vacation? Check out my additional recommendations to help you plan your trip to St. Louis including what to see and do in St. Louis, the best places to stay in St. Louis, where to eat in St. Louis, and more!
Ready to Go?
Use These Helpful Links to Book Your Trip!