In the middle of America, where a 630-foot stainless steel arch provides a symbolic gateway to the west, an old manufacturing facility has a new lease on life. The 15-acre site, where small electric motors, castings, and automotive parts were cranked out back in the days when Americans cruised around St. Louis in Model Ts and coupes, is now the City Foundry food hall where the present-day community can gather, eat, and play.
A special thanks to Explore St. Louis for inviting me to experience their fair city. (<– See what I did there?) But you can count on me to always share my honest opinions, regardless of who foots the bill.
Located just north of I-64, in the Midtown neighborhood that's halfway between Downtown St. Louis and Forest Park, is City Foundry STL. From fried chicken to crepes, poke bowls to popsicles, and craft beer to cocktails, visitors can enjoy a wide range of eateries in one amazing spot at this long-awaited food hall. But beyond the tasty food, here are six delicious reasons you'll want to visit the City Foundry food hall.
To help offset the costs of running EverydayWanderer.com, you'll find affiliate links lightly sprinkled throughout the site. If you choose to make a purchase via one of these links, there's no additional cost to you, but I'll earn a teeny tiny commission. You can read all of the legal blah blah blah (as my little niece says) on the full disclosure page.
1. City Foundry STL Is Part of the City's Rich History
For more than 70 years, workers at Century Electric and Federal-Mogul Automotive cranked out motors and other mechanical parts that kept America humming. But in the 1950s and 1960s, after many jobs were moved to lower-cost production facilities in the South, output slowly ground to a halt, and the facility was abandoned in 2007.
When the dilapidated property was acquired a decade later, the roof had caved in and the floor had collapsed. Many developers might have opted to demolish the structure and rebuild, but the team at New + Found wanted to preserve as much of the original site as possible.
Establishing a guideline that anything larger than three inches should remain in the building, the developers ensured that guests stepping inside the cavernous 30,000-square-foot food hall today can easily see how the industrial skeleton of the original foundry has been transformed into a modern space full of character.
In the shadow of a 100-foot-long gantry crane, plant-wrapped columns rise from the centers of tables, and patches of glass reveal spots of colorful brickwork amid the concrete floor. The century-old steel rail trestles, riveted beams, and soaring columns that provided the original foundry structure remain in place, albeit with a fresh finish. And the building's magnificent butterfly roof, one of its most interesting architectural features, has been rebuilt.
2. You Are Supporting Small Local Restauranteurs
If you're looking to wet your whistle or grab a bite, you've got a unique assortment of eateries to choose from at the City Foundry food hall. After all, it isn't a mall food court or busy corner of generic suburbia with the same stale nationwide chains. Instead, you'll find a collection of local eateries — some taking the first step out of a food truck and into a brick and mortar location — at City Foundry STL.
3. Most Eateries At The City Foundry Food Hall Offer Small Bites
With so many delicious options — like fried green tomatoes, empanadas, Caribbean chicken, poke bowls, and cheesecake, to name just a few — it can be hard to keep your watering mouth in check with the space available in your growling stomach.
Fortunately, most of the eateries at City Foundry STL offer small bites, which allow you to build your own progressive dinner as you stroll from stand to stand. And with a wide range of options, it's easy to find something for everyone in your party.
4. Take Your Tastebuds On A Trip Around the World (Without Leaving St. Louis)
While there might not be room in one visit to try it all, your tastebuds can travel around the world and enjoy a variety of cuisines at the City Foundry food hall. Starting in the Americas, you'll find Southern favorites at 4 Hens Creole Kitchen, roasted chicken at Chicken Scratch Rotisserie, Mexican food from the Yucatan peninsula at Sureste, and Argentinian specialties at Buenos Aires Cafe.
5. There's More To Do (Than Eat Delicious Food)
Although eating is one of my favorite pastimes, City Foundry STL offers more than delicious food. Fill in the space between breakfast, lunch, and dinner with a little retail therapy at the City Foundry shops, a round of mini-golf at Puttshack, or a movie at Alamo Drafthouse Cinema.
To Visit the City Foundry Food Hall in St. Louis
City Foundry STL is located at 3730 Foundry Way. You'll find it on the southeast corner of the City Foundry property near the intersection of Forest Park and South Vandeventer Avenues. The City Foundry food hall opens daily at 8:00 am, but individual restaurant hours may vary.
For the latest information, including details about special City Foundry STL events, when new eateries are opening, and City Foundry STL concerts, visit the City Foundry STL website.
Have You Visited the City Foundry Food Hall?
What did you like most? Any additional tips and tricks to pass along? Share your experiences in the comments section below.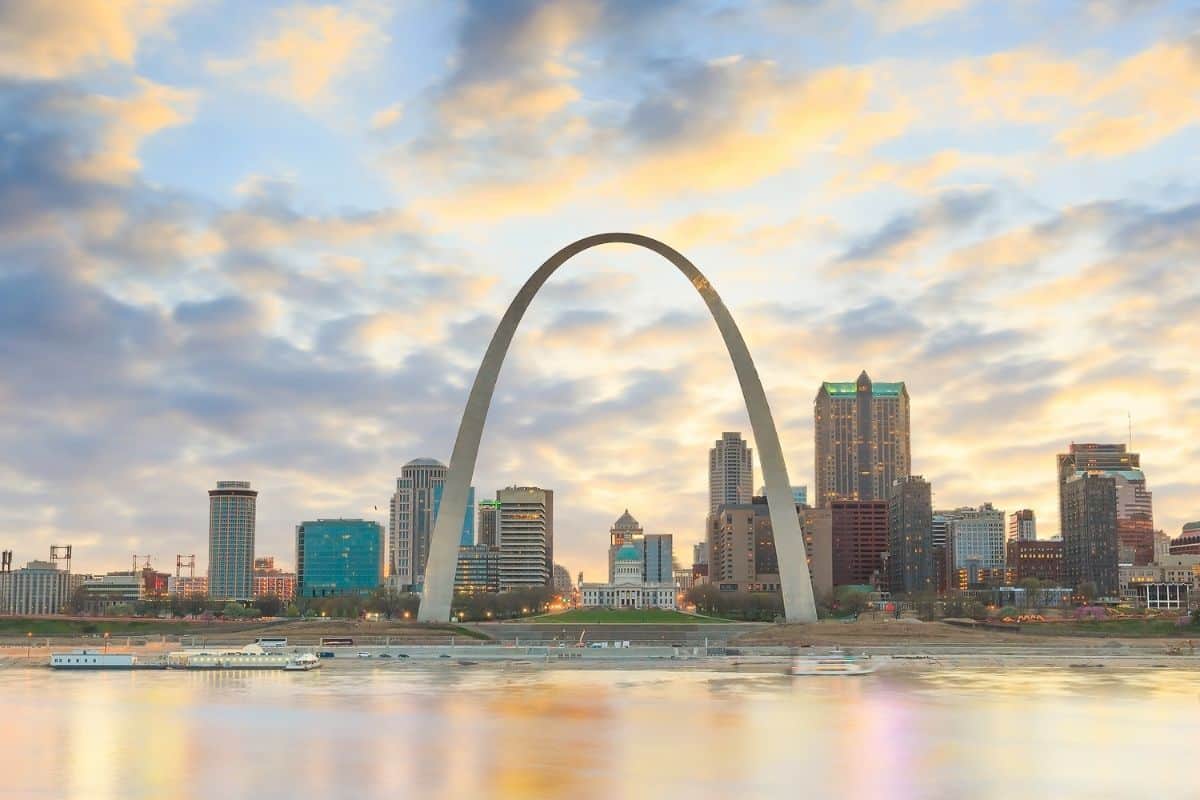 Looking for more information to plan your St. Louis vacation? Check out my additional recommendations to help you plan your trip to St. Louis including what to see and do in St. Louis, the best places to stay in St. Louis, where to eat in St. Louis, and more!
Ready to Go?
Use These Helpful Links to Book Your Trip!
More Articles You'll Love!