Experiencing a new country for the first time is always exciting (and a bit overwhelming). There are new words, new foods, and new customs. And you have to quickly adapt to it all while you're so stinking tired from a long-haul flight. Whether your destination is the Big Apple or another part of the country, here are 10 important things Europeans should know before visiting the USA for the first time.
My first trip to Europe was over-the-top. No, I didn't get to spend all summer in luxury resorts sipping fine champagne and eating at five-star Michelin restaurants. My first trip to Europe was a big deal because my parents packed up everything we owned, shipped it over the Atlantic, and moved there for three years.
I was a youngster with a sponge-like brain ready to soak up every new experience. Fortunately, my parents were just as excited and helped ensure we spent every moment exploring the continent as much as possible. We tried delicious new foods and worked hard to learn basic phrases in the local language of each country we visited. We embraced new customs and celebrated new holidays. And we learned a lot about architecture, geography, and history outside the classroom.
It was such an amazing experience that when my parents had a chance to lather, rinse, and repeat it all three years later, they leapt at the chance.
After living in Europe for nearly seven years and returning often for work and pleasure, I feel there is a switch that flips in my brain somewhere over the Atlantic Ocean. If I'm headed east, I'm ready for smaller spaces, everything metric, and fewer smiles the second my feet hit the ground in Europe. And if I'm flying west, I'm ready for lots of ice in my water, stores that are open 24 hours a day, and a lot of really white straight teeth as soon as I return to America.
Because I've had the opportunity to spend a lot of time in Europe as well as the US, I'm always curious what perceptions Europeans have when visiting the USA for the first time. So in partnership with an amazing group of European travelers, here are 10 things Europeans need to know before visiting the USA for the first time.
[table id=15 /]
1 – Be Sure You Have the Correct Power Adapter Before Visiting the USA
This first time in the USA travel tip is from Marta, a backpacker from Poland. She and her husband, Milosz, share their travel experiences at Backpackers WRO.
Before you leave for your first trip to the USA, be sure to purchase a power adapter. In one glance, you will see that the electrical outlets in the USA are different from European ones, and that it is impossible to connect your European device without an adapter.
Additionally, the US operates on 120 voltage, so connecting 220 voltage appliances without a converter may damage them.
Fun Fact: From Portugal to Finland, from Iceland to Bulgaria, and everywhere in between, about eight million Europeans visit the United States each year.
2 – Be Prepared for a LOT of Questions at Border Control When Entering the USA
This first time in the USA travel tip is from Alexander, a Swede who shares his travel experiences at Destinavo.
If you're between the ages of 18 and 35, you should be prepared to answer a lot of questions at border control when you visit the USA for the first time. You should anticipate questions like:
Why are you visiting the USA?

How much money do you have in your bank?

What do you do for a living?

How long will you be staying in the United States?
If you can't answer these questions, or if you hesitate to respond because you're nervous, the border guards may interrogate you further before deciding if you're allowed to enter the country or not.
European visitors over the age of 35 might get some of these questions as well.
Travelers of all nationalities and all ages should also be prepared to show their travel itinerary, provide specifics about their accommodations, and even bank statements or other proof that they have adequate funds to support their travel in the USA.
Fun Fact: With nearly 14 million visitors a year, New York is the most visited city in the United States.
3 – Determine If You Can Use US Customs Pre-Clearance Before You Leave Europe
Catrina is a former flight attendant from the United Kingdom who visited the USA countless times during her career. Learn more about her adventures, including tips for surviving long haul flights, at 24 Hours Layover.
Some airports, such as Aerfort Bhaile Átha Cliath in Dublin, offer US Customs Pre-Clearance which can save you lots of time once you land in the United States. Before you board your first flight to the USA, you actually go through US Customs and Border Protection in Ireland. That means that when you board the plane, the US Immigration Authorities have already approved your entry into the US.
The advantage of this is that when you land in the US, you simply walk off the plane, grab your bags, and get busy exploring the USA as you have already cleared immigration. There is no need to wait in the (often very long) queue for Immigration and Customs, which can easily take a couple of hours in busy US airports such as JFK in New York and LAX in Los Angeles. Pre-Clearance is a time-saving gem that not many people know about. But after its initial success, it's expected to be incorporated into more airports soon.
4 – To-MAY-To, To-MAH-To – Be Prepared for Regional Language Differences When Visiting the USA
This tip for Europeans visiting the USA for the first time is from Sam, the American world traveler behind My Flying Leap. She has visited over 40 countries across five continents.
Most people know that the English spoken in England (and commonly taught throughout Europe) is different than the English spoken in the United States. Not only is the accent different, but so are the words and phrases. But, did you know that there are also significant variances in the English spoken in different parts of the United States?
If you plan to visit Texas, New Orleans, or another area in the south, be prepared for people to speak more slowly and with a drawl. They will also use the terms "y'all" and "all y'all" instead of "you."
If you plan to visit Boston, Providence, or another area in the northeast, people commonly add an "r" sound to words. So the word "idea" is commonly pronounced "idear." At the same time, they often omit the "r" sound from words so that "park the car" sounds like "pahk the cah."
In addition to regional pronunciations, you can also expect different words to be used for one item. If you are in Philadelphia, you may call your sandwich a hoagie, but in Boston it is a grinder, and in California, it is a sub.
It's good to know about this before you visit. These regional differences can be confusing people visiting the country as they are for even native Americans.
5 – Expect a Different Internal Thermostat When Traveling in the USA
This travel tip for visiting the USA for the first time is from Rosie, one half of the British duo that shares their global travel experiences at Flying Fluskey.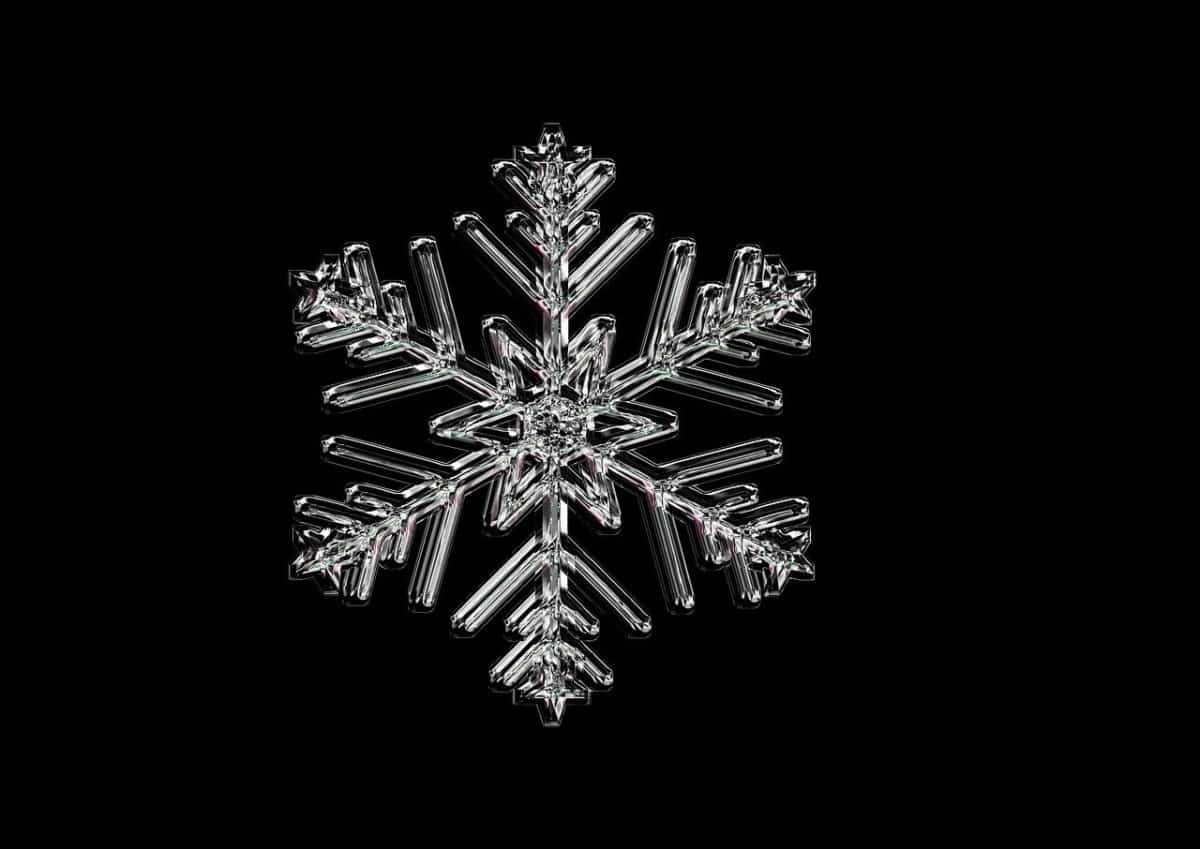 It doesn't matter what time of year you visit the USA for the first time. And it doesn't matter which states you visit. Whatever you do, pack some serious layers. It could be either sweltering hot or a full-on blizzard outside, but believe me, inside it is always just above freezing.
Americans love, love, LOVE their air-conditioning. So be prepared to eat dinner with your coat on, enjoy a Broadway play wrapped up in a scarf, and watch goose pimples break out on the subway.
If you are utterly warm-blooded and are still feeling the heat, don't worry. Simply order a cold drink, and there is a good chance that 80% of the glass will be full of ice cubes!


6 – Service is NOT Included at Restaurants in the USA
This first time travel to the USA tip is from Derek and Mike. Although they are Americans, they have lived in Copenhagen for the past three years and write Everything Copenhagen.
Be sure to add a tip of 20% to your bill (before any state, city, or local taxes) for the wait staff when dining out. The minimum wage for American waiters and bartenders is a mere $2.13 per hour. If they don't receive a tip, they do not receive anywhere close to the federal minimum wage of $7.25.
They may also have to split their tips with other bar and restaurant staff who clear your table, wash dishes, or restock the bar. This is part of the reason American waiters and bartenders can seem overly-attentive. It is also why you may feel rushed to finish your meal, so they can serve more guests and earn an additional tip.
7 – Get Used to Making Small Talk with Strangers When Visiting the USA
This tip for your first trip to the USA is from Anya, a Ukrainian traveler who has spent nearly 10 years living, working, and volunteering in the USA.
If you are visiting America for the first time, you'll want to get comfortable making small talk with strangers. Americans are masters of casual chatter who never miss the opportunity to chat up a stranger.
The cashier at the checkout will ask you a few questions about your day and plans. The person standing behind you in the line at the airport will inquire about where you are flying and why. And a random passerby can pay you an unexpected compliment about your colorful t-shirt or lovely accessories.
While this is uncommon throughout Europe, this is a very American practice that is quite natural in the United States. The most difficult part of adjusting to this custom is understanding that the people who ask you questions don't mean to pry and are just being friendly rather than nosy.
The more south you travel and the smaller the town you visit, the more likely you are to have conversations like this. But, don't be frightened, just learn learn how to be open, smile more often, and be comfortable having random conversations with strangers!
8 – Dining Differences Across the Atlantic
Kavita is an avid traveler (and eater) who loves writing about the history, culture, and cuisine of the places she visits at Kavey Eats. Naturally, her travel tip for a first visit to the USA is about dining out.
Eating and drinking in the USA is quite different than in Europe. Though there are fine dining restaurants to be found, in the majority of places, dining style veers to the informal. No need to dress up; casual wear is fine.
Starters are called appetizers, main meals are called entrees, and desserts are still desserts. Brewed coffee, soft drinks, and iced tea usually come with unlimited refills.
One of the biggest surprises for my family was the portion sizes — we found them huge compared to the UK and Europe! With experience and guidance from friendly wait staff, we learned to order far less dishes between us. I remember the single starter order of nachos big enough for four. Mains are often very generous, meaning we rarely have space for dessert. American diners get around this by taking leftovers home, but if you are staying in hotels, this may not be practical, so don't over order!
Another difference that confused us. If your main meal comes with salad, the salad will be served ahead of the main dish and usually eaten and cleared before the main dish is served. If you'd prefer it to come with the main dish, just ask your server.
Lastly, whereas in Europe we usually need to ask for the bill, in the States the norm is for it to be brought to your table once it seems you've finished your meal. Don't think this is a rude attempt to get rid of you; it's considered attentive service here.
Pro Tip: Don't forget to add a 20 percent tip to your bill per the tip above, because service is not included in the United States.
9 – Stay in Your Lane, Bro
This first time trip to the USA tip is from Kylie, a British expat, who has been living in Iowa since 2016. She writes about her travels and what it's been like to immigrate to the United States at Between England and Iowa.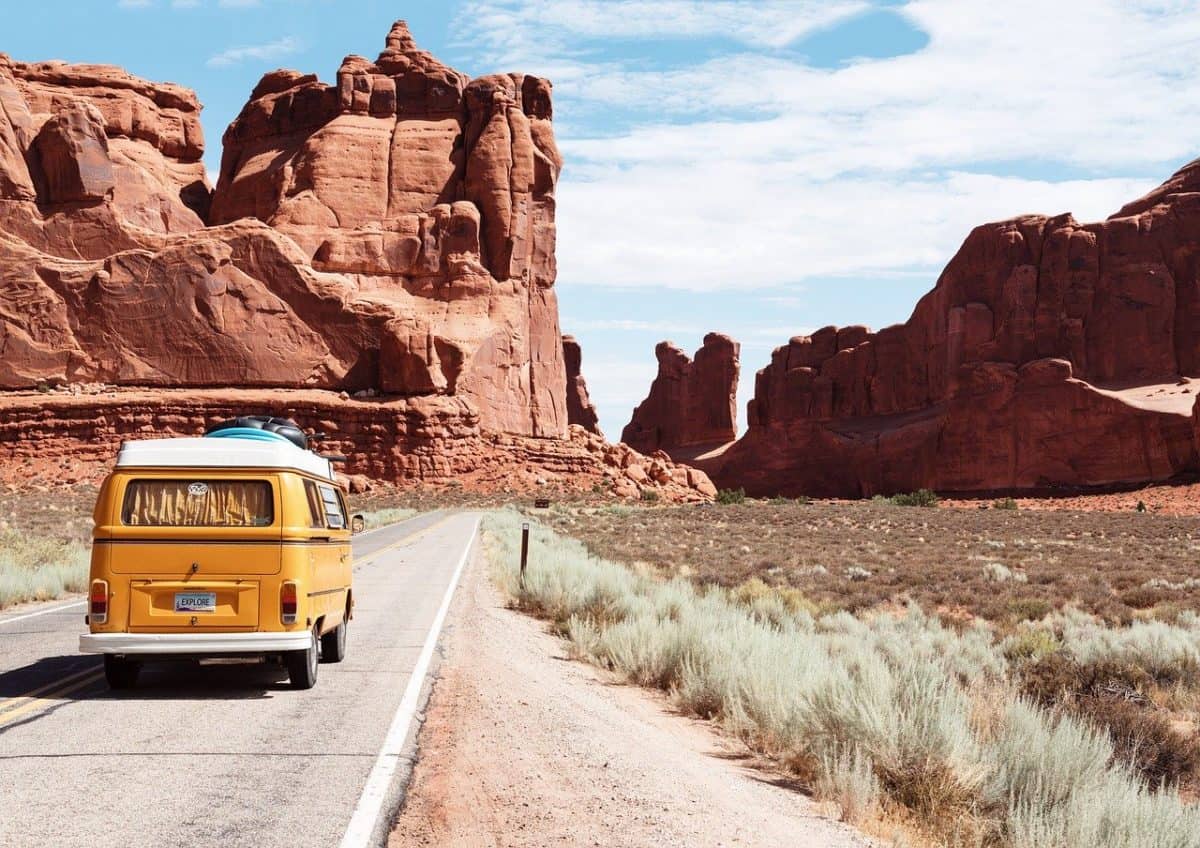 If you plan on renting a car during your first trip to the USA and you come from the United Kingdom, Ireland, Malta, or Cyprus, it's important to know that Americans drive on the opposite side of the road (on the right hand side). That means that the driver's seat is on the left side of the car (instead of the right).
Another important thing to note is that the majority of cars are automatic, rather than a manual transmission or stick shift. This is a bit like driving a go-kart, so it's one less thing to worry about as well!
10 – Go Ahead, Turn Right on Red When Driving in the USA
This first time travel to the USA tip is from Jorge, a Portuguese travel writer who shares advice about his homeland at Portugal Things.
While it's illegal to make a right turn on a red light throughout Europe, unless a sign or signal specifically allows it, the opposite is true in the United States. So, if you are planning to drive on your first visit to the USA, know that you can generally turn right at a red light.
However, there are a few things to keep in mind. You need to be in the right lane to turn right on red. You must also come to a complete stop before turning right, and you need to confirm that there isn't a "no turn on red" sign. Also, be sure to check for pedestrians, bicycles, and traffic before turning right on red.
Pro Tip: Get more inspiration and advice for your first trip to the USA by exploring this travel destinations in North America page with lots of great state-by-state information to help you plan your adventure.
Are You Preparing for Your First Trip to the USA?
What additional questions do you have that weren't addressed above? Ask them in the comments section below and get the answers you need for an amazing first trip to the USA.
Please note: Photos not watermarked by me or clearly attributed to a specific photographer or organization are from the community of talented photographers over at Pixabay.