One of the best ways to truly experience America's natural beauty is to travel by RV. There are few alternatives that allow you to get off the beaten path yet travel comfortably at the same time. Here are five of the best RV road trips in the US according to travel bloggers Kayla and Bill from The Wandering RV.
Pisces are known for being dreamers. And, as a Pisces, I can keep myself occupied for hours as I weave elaborate daydreams in my mind. For many years, one of my recurring travel dreams is to exchange my house for an RV and take my portable job on the road on a perpetual trip across the United States and Canada. I'd toss away the burdens of a mortgage and lawn care in exchange for a 25 foot rig, and I'd map out the perfect route to meander through all 48 contiguous US states avoiding snow, ice, and extreme heat at all costs.
Lucky for me, my sister helped make this elaborate dream a tiny reality.
While spending our Spring Break at their home in Phoenix, my sister and brother-in-law rented an RV for a weekend trip to Roper Lake. While my sister's family is full of RVing veterans — including my seven-year-old niece — my daughter and I were wide-eyed first-timers. The trip wasn't far (only about three hours from their home) or long (just two nights), but we still had a marvelous time cooking over a campfire, looking up at the Milky Way and a million stars, and just getting away from it all for a short while.
When Kayla and Bill, the RV-loving travel bloggers at The Wandering RV asked to share the best RV road trips in the US, I agreed in a heartbeat. Because after that first RV trip, these five beautiful destinations are now on my travel bucket list to experience via RV.
Sage Advice: Experience the magic of the outdoors by renting your RV through Outdoorsy. It's like a mobile version of Vrbo!
To help offset the costs of running EverydayWanderer.com, you'll find affiliate links lightly sprinkled throughout the site. If you choose to make a purchase via one of these links, there's no additional cost to you, but I'll earn a teeny tiny commission. You can read all of the legal blah blah blah (as my little niece says) on the full disclosure page.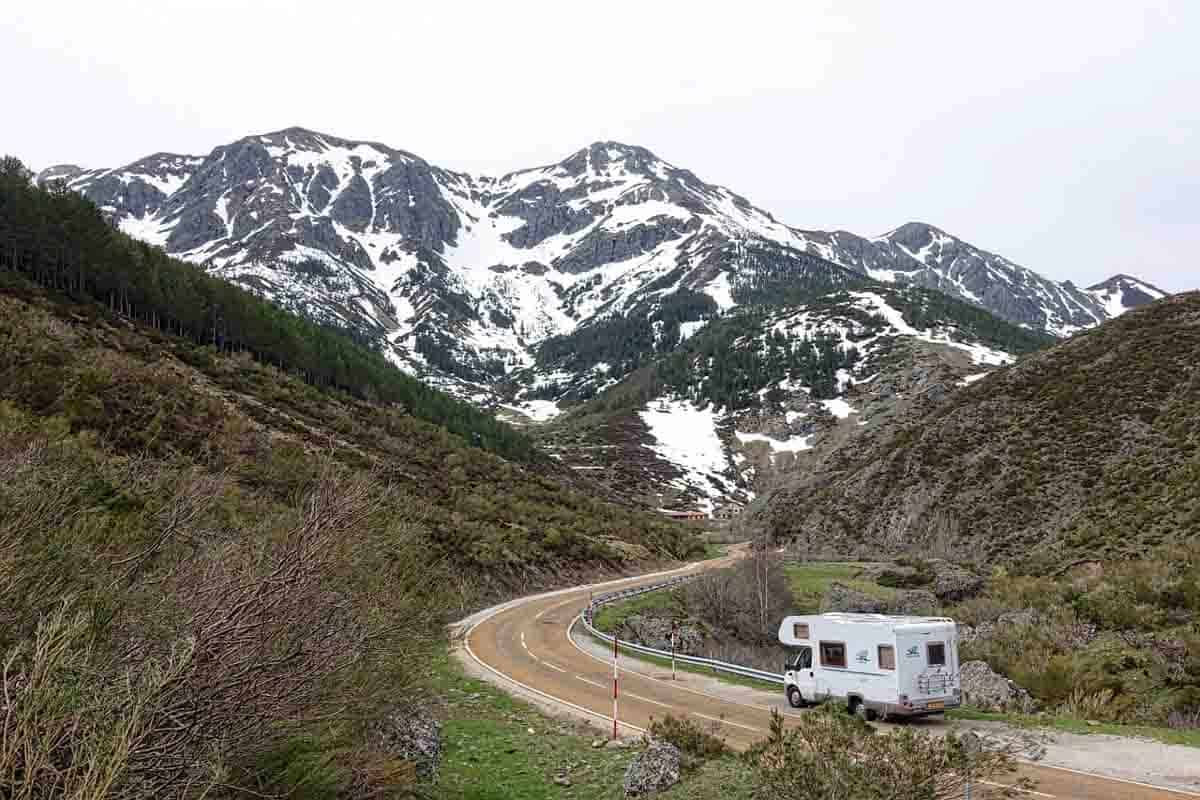 The rest of this article is written by Kayla Widmer who loves exploring the United States via RV with her husband, Bill. In fact, they've been at it for more than five years! Follow the RV lifestyle adventures at The Wandering RV.
The beautiful landscapes, different cultures, and people you meet while on the road is unlike anything you'll ever experience. Based on more than five years exploring the US by RV, these are the five best RV road trips in the US.
Sage Advice: If you prefer to road trip through the United States in a car rather than an RV, then don't miss this ultimate road trip packing list that includes a free download so you don't forget to pack any of the essentials.
In addition to being one of the best RV road trips in the US, Acadia, Maine, holds a special place in my heart.
It's where Bill proposed (on top of Cadillac mountain at 4:50 in the morning while watching the sunrise). It's where I conquered my fear of heights while hiking up the Beehive Trail, and it's the perfect place to unwind. Whether you're in the mood to lay on the beach or hike a mountain, Acadia is the place to be.
Things to Do In Acadia, Maine
There are so many things you should do while in Acadia, but these are my top five recommendations:
Grab some popovers at Jordan Pond, then take a hike around the water.

If you're not afraid of heights, take a hike up the Beehive Trail.

Hike Cadillac Mountain to see the sunrise. You'll have to start hiking around 2:00 am if you want to reach the top before the sun rises, but I promise it will be worth it!

Check out Thunder Hole. Trust me, you'll be amazed

Check out the Charlotte Rhoades Garden and Butterfly Park.
Sage Advice: Find more things to do and see in Maine on this dedicated Pinterest board.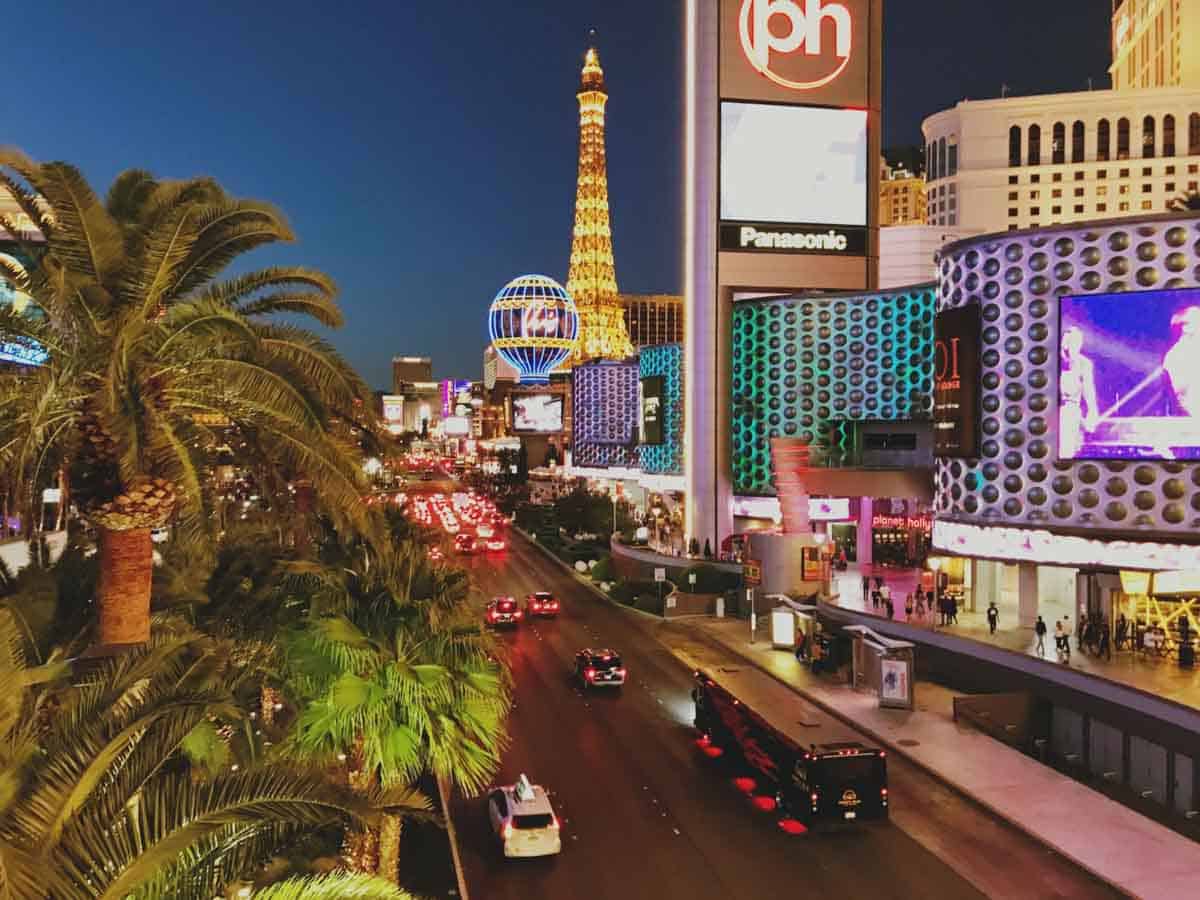 Nearly 3,000 miles southwest of Acadia National Park is the neon city of Las Vegas, Nevada. But when you hear the words "Las Vegas" what do you think? Gambling. Lost wages. Bright lights. If those are the first few words that come to your mind, it's time to reevaluate how you see Las Vegas. Guess what? You can plan a trip to Las Vegas and avoid gambling (and the Strip) altogether! Even better, you can avoid expensive hotels by renting an RV in Las Vegas making this one of the best RV road trips in the US.
Sage Advice: Do you have the lingering smell of stale cigarette smoke in your hair and on your clothes? This is one of the most common side-effects of spending time in Sin City, but these tips will help you enjoy a smoke-free vacation in Las Vegas.
Things to Do In Las Vegas, Nevada
3. Crater Lake National Park, Oregon
Oregon is one of my all-time favorite states. Its beauty includes tons of lakes, mountains, and even a beach! But of all the lakes in the Beaver State, Crater Lake is one of the best RV road trips in the US. Formed by a collapsed volcano, Mount Mazama, Crater Lake is currently the deepest lake in the US. It's also well known as one of the most pristine lakes in the world. When you explore Rim Drive (a road that surrounds Crater Lake), you'll be able to see some of the volcanic formations.
Things to Do in Crater Lake National Park, Oregon
Apart from taking the Rim Drive around the lake, you can also:
Go on the volcano boat tour

Visit the Steele Visitor's Center. It's the park's headquarters, a bookstore, and a post office rolled into one.

Hike every trail you can. Each trail is unique and offers breathtaking views.

Ride a boat to Wizard Island.

Head to Cleetwood Cove and dive off the 15-foot cliff. You know, if you're not scared.
Sage Advice: Find more things to do and see in Oregon on this dedicated Pinterest board.
4. Mount Rainier, Washington State
From Crater Lake National Park in Oregon, point your RV north to visit Mount Rainier, Washington, because I firmly believe that everyone should visit it at least once in their lifetime. And one of the best ways to visit this geological wonder is by RV. However, a lot of people are afraid to visit Mount Rainier because it's a 14,410-foot tall active volcano, apparently one of the nation's most dangerous. But, I don't think you have much to worry about, because the last time Mount Rainier erupted was in 1894! So whether you want to hike or gaze upon field after field of wildflowers, Mount Rainier is the place to be.
Sage Advice: Follow these tips to adjust to the higher altitudes of Mount Rainier and get answers to all of your embarrassing altitude sickness questions.
Things to Do In Mount Rainier, Washington
A few awesome things you can do while in Mount Rainier are:
Hike the Sourdough Ridge Trail

Take a scenic gondola ride

Board the Mount Rainier Scenic Railroad in Elbe for an 18-mile ride into the countryside near the mountain

Go to Carbon River (known as the inland temperate rainforest)

Walk through the meadows to see thousands of wildflowers during late spring and early summer
Sage Advice: Find more things to do and see in Washington on this dedicated Pinterest board.
5. Denali National Park, Alaska
Want to go on a super long RV road trip? Keep heading north through Canada to the Denali National Park in Alaska. This once-in-a-lifetime experience is definitely one of the best RV road trips in the US! Denali National Park is home to tons of wildlife including grizzly bears, wolves, moose, caribou and more. And if that's not enough, the terrain changes from tundra to glaciers to spruce tree forests!
Sage Advice: Don't want to drive your own RV up to Denali? Check out this post on RV rental companies in the USA!
Things to Do In Denali National Park, Alaska
A few amazing things to do in Denali National Park are:
Sage Advice: Find more things to do and see in Washington on this dedicated Pinterest board.
Which of These Best RV Trips in the US Has Captured Your Interest?
Out of the five beautiful places we've talked about, which one sparked your interest? Is there another RV road trip in the US that you recommend? Share your thoughts in the comments section below.
Ready to Go?
Use These Helpful Links to Book Your Trip!
More Articles You'll Love!