From fresh pastries to fluffy pancakes, thick breakfast sandwiches to filling egg dishes, fuel up for a big day in Big Sky Country with these amazing breakfast spots in Montana's largest city.
The best way to start your day is with a hearty breakfast. And in Billings, there is no shortage of scrumptious spots with delicious breakfasts to power your morning. From homemade cinnamon rolls to a serving of steak and eggs big enough to satisfy a cowboy, you'll want to try these amazing eateries with the best breakfast in Billings, MT.
To help offset the costs of running EverydayWanderer.com, you'll find affiliate links lightly sprinkled throughout the site. If you choose to make a purchase via one of these links, there's no additional cost to you, but I'll earn a teeny tiny commission. You can read all of the legal blah blah blah (as my little niece says) on the full disclosure page.
Although City Brew is a regional chain of coffee shops, rather than a sit-down eatery (like the rest of the entries on this list), it's one of my favorite quick and easy breakfast spots in Big Sky Country – in large part because they have the most amazing huckleberry drinks.
If you're not familiar with huckleberries, these antioxidant-rich, dark-colored berries grow wild in the American Northwest, and you'll find huckleberry-flavored everything when you visit Montana. I recommend any hot beverage with huckleberry syrup – whether that's a latte, white mocha, hot chocolate, or steamer. But the baristas at City Brew can also whip up an iced coffee, green tea frappe, or lemonade that includes huckleberry syrup.
When it comes to the breakfast menu, City Brew offers many of the warm breakfast sandwiches and baked goods you're used to seeing at that one international chain with a green mermaid logo. And then some. Sure, they offer a bacon, egg, and Gouda sandwich on a ciabatta roll and a sausage English muffin with egg and cheddar. But they are known for their breakfast burritos stuffed with scrambled eggs, cheese, and either sausage or turkey bacon. And their ham and Swiss pretzel and spicy sausage sandwich that's served on a jalapeno biscuit are anything but ordinary.
2. Stella's Kitchen & Bakery
For over 40 years, Stella's Kitchen & Bakery has been a local favorite, serving fluffy omelets, gigantic buttermilk pancakes, classic eggs Benedicts, and amazing baked goods with a smile. In fact, Billings Gazette readers have rated this family-owned gem the number-one spot for breakfast in Billings for the past 13 years in a row.
Whether you're an early riser looking for a filling breakfast combo before dawn or a late riser searching for a cinnamon roll as noon approaches, Stella's has you covered by offering breakfast all day. And speaking of those cinnamon rolls, you absolutely must try one! They are huge, beyond delicious, and served warm with a dollop of whipped butter atop the creamy frosting.
In addition to its pastries, Stella's Kitchen bakes several varieties of award-winning homemade bread from scratch daily, using Montana wheat milled on site. And while you're sure to find the standard flavors – like honey wheat and raisin wheat — to be delicious, the cheddar herb and jalapeño cheddar makes toast you won't find anywhere else in Billings.
Sage Advice: If you're visiting Billings with a gluten allergy, you'll be glad to know that Stella's also offers a variety of gluten-free items, including breads, muffins, and coffee cake.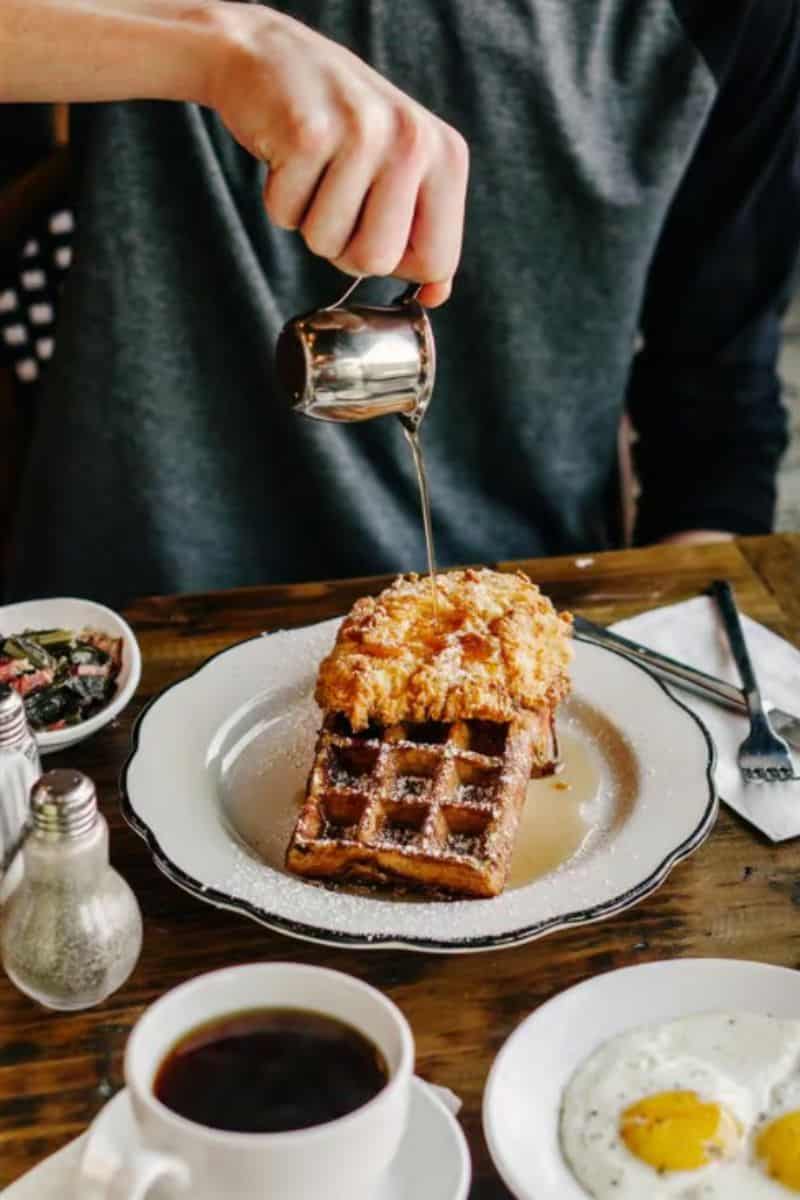 As you might guess from the name, this popular breakfast spot in Billings is all about its homemade biscuits. Whether you prefer sweet or savory, The Sassy Biscuit has you covered. The Sassy is the restaurant's signature dish, with a waffle-pressed cinnamon-vanilla biscuit topped with buttermilk sweet gravy. But you'll also love The Cobbler, filled with warmed blueberries and sweet lemon butter, or The Cluck, which tops a pressed cinnamon biscuit with a fried boneless chicken cutlet and apple cider gravy.
If drop biscuits are more your style, try The Sassy Biscuit's take on a Benedict. Their Bennie stuffs a biscuit with fried eggs and shaved ham before smothering it with caramelized pineapple hollandaise. Or order The Carolina Cristo, a biscuit sandwich version of a Monte Cristo sandwich, featuring applewood smoked ham, Swiss cheese, and pickled blackberry jam on a French toast biscuit.
4. Montana Jack's Restaurant And Casino
Serving a fantastic selection of classic breakfast foods, Montana Jack's is a popular spot with the locals. Omelet lovers will be impressed with one of Montana Jack's filling three-egg omelets, and eggs Benedict fans will want to try the Ultimate. It begins like the classic eggs Benedict dish, with sliced ham and basted eggs served over English muffin halves that are smothered in creamy hollandaise sauce, but then Montana Jack's adds bacon crumbles and avocado slices. And if you like biscuits and gravy, be sure to order them with the mouthwatering chorizo jalapeño gravy.
Located inside the Northern Hotel, Bernie's Diner is a cheerful, retro-style eatery named for the owner's mother, Bernie Nelson. As you'd expect from a classic, 1950s-style diner, the menu at Bernie's includes American breakfast staples like fluffy pancakes, French toast, biscuits and gravy, and steak and eggs. But some of these classic comfort foods are served with a twist.
In lieu of classic French toast, try the stuffed banana bread French toast, with slices of house-made banana bread stuffed with mascarpone mousse and topped with huckleberry sauce. (See, I told you you'd find huckleberries everywhere in Montana!) And because you're in Montana, you'll find elk sausage as one of the skillet options, where it's paired with breakfast potatoes, black beans, mushrooms, housemade salsa, and queso fresco.
Red Rooster Cafe is a modest eatery serving everything from a cup of coffee and sweet rolls to hearty traditional breakfast platters. If you want to sip a cup of bottomless coffee while satisfying your sweet tooth, try a cinnamon roll or caramel roll. For a more filling start to your day, try the breakfast sandwich with your choice of breakfast meat – bacon, ham, or a sausage patty – with two scrambled eggs and cheddar cheese on grilled sourdough bread. Or dig into the traditional breakfast of meat, two eggs cooked to your liking, hashbrowns, and your choice of bread. Whether you select toast, a homemade biscuit, or English muffin, be sure to try one of Red Rooster Cafe's homemade jellies and jams!
Tucked into the corner of a three-story brick building in downtown Billings, McCormick Cafe is a cozy eatery where breakfast is served all day. With a nod to its location on historic Montana Ave, the cafe's signature omelet is loaded with your choice of meat and veggies. And if that doesn't sound filling enough, the Montana Avenue omelet is served with roasted potatoes and toast. The buttermilk biscuits and the sausage gravy are made from scratch daily. And if you love bananas, order the Oxford French toast (that's stuffed with sliced bananas) or the banana pancakes that top the cafe's delicious buttermilk pancakes with fresh-cut bananas and walnuts. McCormick Cafe also makes all of its baked goods from scratch, from the caramel rolls to the bread served as toast with the omelets.
With a name like Hog Wild, it should be no surprise that many breakfast dishes at the Hog Wild Cafe feature pork – whether it's the pulled pork in the breakfast burrito or the patty sausage in the breakfast sandwich. The aptly named Hog Wild Omelette, filled with smoked ham, honey-cured bacon, seasoned sausage, and fresh mushrooms, is a must-try dish for pork lovers. The cafe also serves buttermilk pancakes, French toast, oatmeal, and other breakfast classics.
9. Dude Rancher Restaurant
Located inside the historic Dude Rancher Lodge, the Dude Rancher Restaurant serves home-style American breakfast dishes in a charming Western setting listed in the National Register of Historic Places. Start your day with breakfast favorites like golden French toast or fluffy buttermilk pancakes. Or embrace your inner cowboy (or cowgirl) and dig into The Wrangler, a juicy, six-ounce steak with eggs, hash browns, and toast.
10. The High Horse Saloon & Eatery
When it comes to filling, all-American breakfast options, it's hard to beat the prime rib breakfast, 14-ounce cowboy steak and eggs, or country-fried steak served at The High Horse Saloon & Eatery. You can also BYO (build your own) omelet, or nurse a hangover with the Recovery Omelet – not a bad idea for a spot that's part casino, part bar, and part dance hall (free lessons are offered every Tuesday night).
Sage Advice: If you want to stick with more familiar breakfast spots, Billings also has nationwide chain options like Cracker Barrel, Great Harvest Bread Company, and Perkins Restaurant.
Located in Shiloh Commons on the west side of Billings, Sophie's Kitchen is named for owner Stacey Hettinger's grandmother. In an atmosphere reminiscent of Grammy Sophie's warm and inviting kitchen, this family-owned eatery serves upscale comfort food using fresh ingredients that are as local and sustainable as possible.
With scrambled eggs on sourdough with garlic aioli, thick-cut bacon, tomato, and arugula, the breakfast sandwich at Sophie's Kitchen is unlike any other in Billings. And, if you don't eat meat, Sophie's will substitute avocado for the bacon at no additional charge. Another unique option is Ericka's Famous Chilaquiles, with house-made tortilla chips dipped in tomatillo sauce and pico de gallo topped with over-medium eggs, mozzarella cheese, and sour cream. And whether you order a bowl of steel-cut oats, a fluffy omelet, or the eggs Benedict, be sure to save room for the housemade coffee cake.
Whether you're in the mood for classic breakfast dishes or unique breakfast creations, you're sure to find the perfect breakfast spot in Billings!
What's Your Favorite Breakfast Spot in Billings?
Have you enjoyed breakfast in Billings, MT? Where did you eat? What dish did you order? Is your favorite restaurant missing from this list? Share your experiences in the comments section below.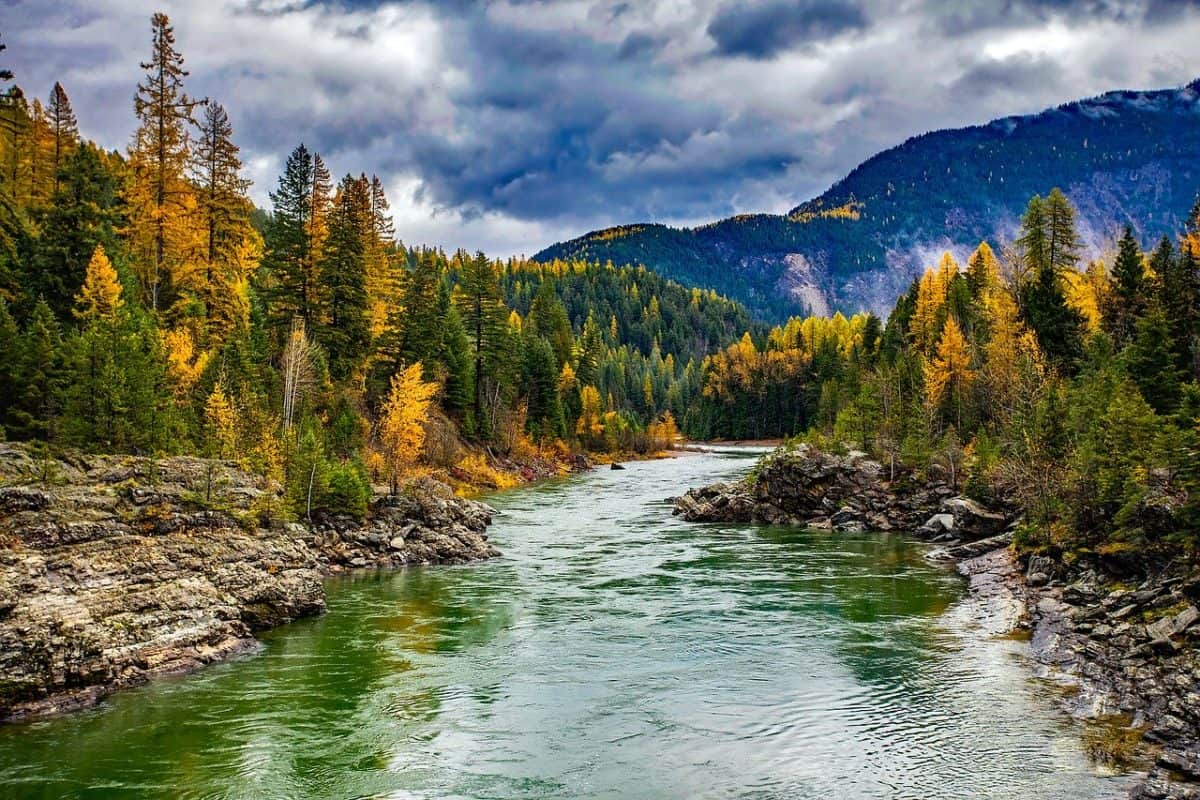 Looking for more information to plan your Montana vacation? Check out my free Montana travel guide to help you plan your trip to Montana including the best time to visit Montana, what to see and do in Montana, the best places to stay in Montana, where to eat in Montana, and more!
Ready to Go?
Use These Helpful Links to Book Your Trip!
More Articles You'll Love!